Learn the Magento marketplace mobile app features to boost your eCommerce business.
Ecommerce industry has rooted its footprint and is here to stay, and hence so are Magento marketplace mobile apps. The only reason behind the massive success of the eCommerce marketplace is the innovation of telecommunication and the advent of the IT sector. 
Nowadays, people worldwide, even in developing countries, have access to smartphones and the internet. In addition, it is interesting to know that many may not have a bank account but use the internet and shop online on the marketplace websites.
Browsing via mobile phones is more convincing where you can sit on the couch – pick and place order anything, anytime, anywhere, is a trend now. It has been made more accessible and attractive with many offers and discounts. Hence, online marketplace revenue has been growing at a steady pace fast in recent years. If you are interested in getting into a multi-vendor marketplace business, you can scale your eCommerce business sales using eCommerce Magento marketplace Mobile App features.
Here is a list of the four best Magento marketplace app features that you can check out.
Features Of Magento 2 Multi-vendor Marketplace Mobile App To Boost Sales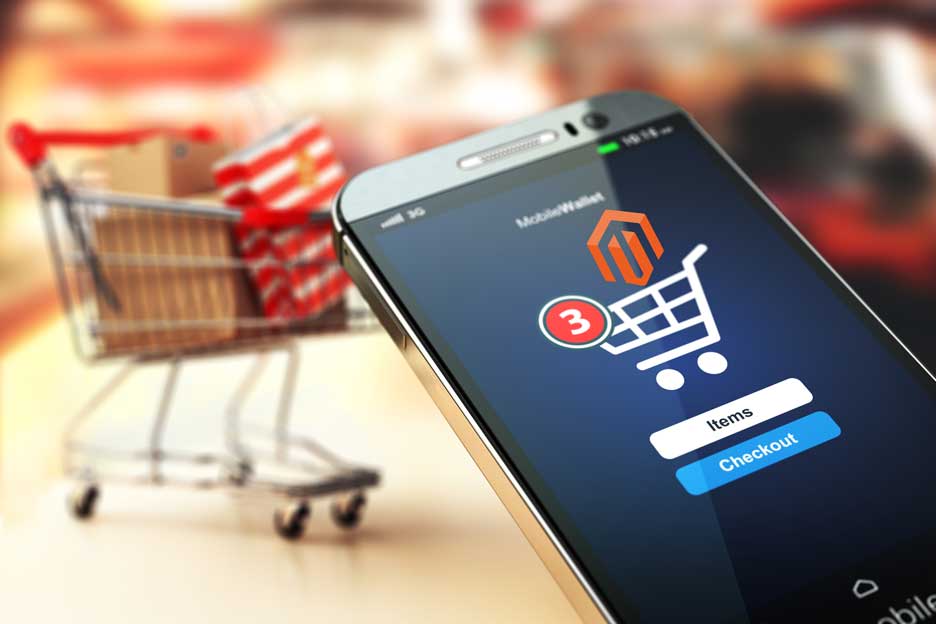 Discount Offers On Mobile App Purchases
Unique and exclusive discounts can be offered to all the customers, or to regular customers, or sometimes to the premium subscribers who purchase through the eCommerce mobile app. Many established eCommerce marketplace owners and vendors promote and boost their sales using such an eCommerce mobile app.
Mostly the customers with an idea of saving time and money will surely prefer to shop via the marketplace mobile app. So to influence such customers and boost the existing ones, feel free and go with the multi-vendor mobile app with Magento and boost your revenues.
Customer Loyalty Program Features For Marketplace Users
Loyal customers should be treated and significantly rewarded in ways of shopping experience. Because it is vital to retain and attract them back to your marketplace store, using such loyalty programs helps in this endeavor greatly. This methodology should be implemented right from the customer's first interaction with your eCommerce marketplace website or multi-vendor app.
They should be aware of your loyalty programs, so they know about the benefits beforehand. The best way to implement this is by providing your customers with points or credits for each transaction, which they can accumulate. Use the Magento eCommerce marketplace mobile app to implement these features in your eCommerce business.
Cashback Program Features in Magento Marketplace App
Cashback programs are unique program from the customer's point of view. It is a great way to lure and retain site visitors and convert them into regular customers. This practice initially originated in the US, spread to the UK, and is now a global practice. It is a promotional strategy been implemented by both large and small enterprises to boost sales and revenues.
Though many programs are announced for people who purchase through the mobile eCommerce app, the cashback offers are tempting for customers. Hence, using the Magento marketplace mobile app, you can easily integrate the cashback programs into your e-commerce app and watch how the sales soar.
Referrals And Coupons In Marketplace App
Referrals are used worldwide for many things and are one of the best modes of promotion. The customers will indeed return to your site if people are reward especially, in the form of unique gifts, coupons, discounts for referring people to your eCommerce mobile app. In simple, referrals bring referrals, and it becomes an excellent chain that grows indefinitely to bring in sales to the eCommerce marketplace website.
All this with a bit of marketing effort from your side to boost sales, simple. Follow out gift coupons is another but good idea to increase traffic and sales. People may choose to give their loved ones a gift coupon for purchasing from your Magento multi-vendor app.
Use Of the Power Of Magento Multi-vendor Marketplace App Features
Any Magento 2 based eCommerce website can be easily converted into an eCommerce Magento mobile app using our unique multi-vendor marketplace extension solution that is designed exclusively. It is to build and convert any Magento eCommerce store into Magento multi-vendor marketplace website or Magento marketplace mobile app. Our Magento marketplace solution comes with all-powerful features with highly customizable and flexible functionalities. 
Webnexs Magento marketplace solution is a powerful one that helps build a multi-vendor store with product catalogs, enables payment gateways, and allows users to create their profile and wish-lists.
So, it's your turn to make an eCommerce marketplace mobile app with Magento 2. It is an entirely mobile commerce app package that helps you in branding and promoting your products' implementable for iOS and Android platforms.