The performance of the Magento 2 platform relies on its own code architecture. This Magento 2 platform has remarkable performance that extension monitors code and configurations. It notifies that if you changed anything and, it may work slower or new errors occurred – It will report about it.
Changes monitoring

Performance monitoring

Page Speed Score monitoring

PHP errors monitoring

JavaScript errors monitoring

Cron job monitoring

404 errors monitoring
PERFORMANCE OF MAGENTO 2 PLATFORM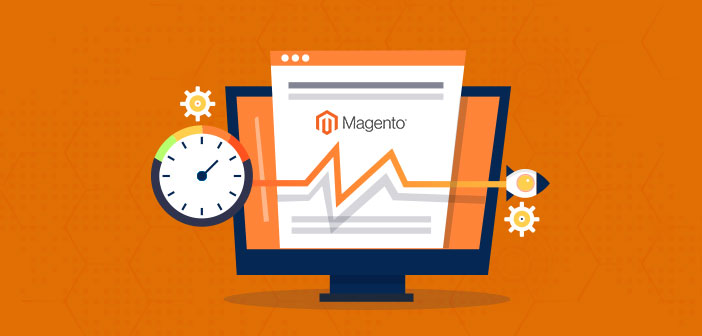 Possible  to control all changes

Automatic notification about errors

Continuous performance monitoring
Changes Monitoring
The extension monitors code, other extensions, and configuration changes of your store. Unlike other monitoring tools, Magento 2 extension considers errors in connection with changes.
Very easy to find which caused a dedicated issue. After each change, the extension creates a new configuration snapshot. Then it compares the key indicators with the previous version.
Extension monitors the following changes:
New extension installation

An extension upgrade

Necessary changes in extensions

Changes in the cache configuration and list of displayed blocks

Global changes in configuration 

Magento update

Changes in the environment configuration 

Performance Monitoring
For each configuration snapshot, the extension monitors key health indicators. Besides, it compares them with the previous version. 
Magento 2 platform performance
indicators:
Page Generation Time

User Time (TTFB)

Page Cache Coverage Rate
Errors Monitoring
Extension monitors Magento 2 errors:
Various PHP errors:

500 Internal Server Error,

Backend Fetch Failed Error, 

Fatal Error, 

Uncaught Error,

Uncaught Exception

Database errors

JavaScript errors

Cron Job Errors
Conflict Detector
Magento 2 checks possible class rewrites conflicts and alerts you.
Generation Time and User Time
Extension monitors Time To First Byte (TTFB) and User Time (Page Load Time) for key pages:
Home page

Catalog pages

Search results pages

Account page

Shipping cart page

Checkout page
Generation Time
Generation time is the time that the server can handle a request and return page for the end-user.
Page Load Time
Load time is the time that a user needs to download the content of the page in the browser 
Page Cache Coverage Rate
The Full Page Cache Coverage Rate is the percent of pages that pulled out from the cache.
If the page cache is not working, the coverage rate is zero. The optimal page cache coverage rate is approximately 40-50%.
How it works
Nowadays, eCommerce stores change at a different level. New extensions may be with different configuration modifications.
If you install a new extension, it runs like clockwork. But slows down the loading speed of store pages. This fluctuation may be small and can't notice at once. 

If there is an essential deviation from the normal performance indicators. Then the Magento 2 extensions will inform you about it. Meanwhile, as a spin-off benefit you and your developer in a great way.

Because they'll be able to see how the operational indicators work. All this at one and another configuration of your Magento 2 store.
CONCLUSION

The performance of the Magento 2 platform has some proven online business benefits. So, why stay with the low-performing Magento version. Migrate from Magento 1 to Magento 2 today.
Contact us
for any
Magento 2 migration
needs. Our experts focus on customers' satisfaction and success in businesses.
Related blogs:

1. How coronavirus impact the eCommerce industry/store?

2. Types of data that can be migrated during Magento migration

3. What is the need of migrating Magento 1 to Magento 2?

4. 5 useful tips for successful Magento 2 migration

5. Everything about Magento 2 Store View, Website and Multi-Store