Is comparing Magento 1 vs Magento 2 is worth your time? Yes, of course. Come let's get deeper into the topic to justify.
Magento has always exhibited its proven strength in the eCommerce platform segment. It provides great features in its products and related services. Now the latest Magento 2 version offers extensive eCommerce solutions to its customers.
Magento team has recently announced that they longer support to the Magento 1 sites. They also committed to providing security-related updates and features. All this for those who are ready to migrate from Magento 1 to Magento 2 before June 2020.
The main question of the Magento 1 community that gripping them behind is simple. Why migrate to the new platform when our existing platforms work well?
To answer that question and convince them of the clear benefits of migrating to Magento 2. We have rendered a comparison note that will surely help you in making migration decisions.
MAGENTO 1 vs MAGENTO 2
Go the way down to the Magento 1 vs Magento 2 to help users to make the right choice.
LOADING SPEED
As every Magento 1 users know that it is lightning fast and that was the reason behind its popularity. But now it's getting even better in the case of Magento 2 as an eCommerce platform.


A survey report says that a page in Magento 2 loads in half the time of the Magento 1 site page. This page speed ts for the CMS, category page, homepage, and the product page.
Read: What is the need of migrating from Magento 1 to Magento 2?
JavaScript
Yes, we accept that Magento 1 offered a lot of functionality to the eCommerce sites. But it had its limitations when it comes to the core JavaScript library.
The prototype is the core JavaScript library for Magento 1. And there were some functional compatibility issues for the jQuery libraries. This partly slowdowns the Magento 1 platform.
Magento 2 resolved this shortcoming by replacing RequireJS. That too in the place of Prototype as the core JavaScript library. It actually enhances performance by reducing the use of many JavaScript files.
Download our successful Magento migration case study: Estore case study
SECURITY
Security-related updates are very important for an eCommerce store. Staying in the Magento 1 site will leave your site vulnerable to cyberattack. Also breaching of customer data privacy. It also causes an adverse SEO impact on your site.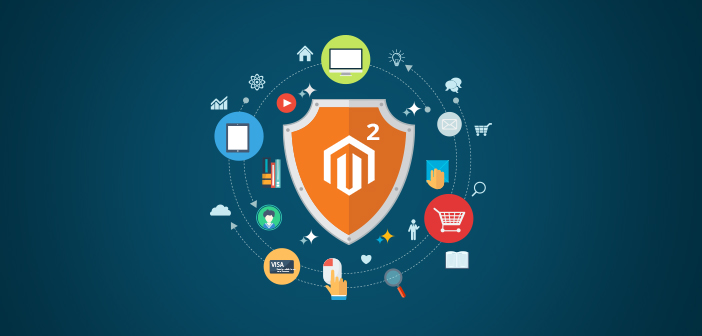 Magento 2 platform includes a strong algorithm for some security patches. And also it enables only one person to login at a given time.
Don't worry about being in the Magento 1 site, still, you can add these security functionalities. There are several extensions available for your store to work with security functionality.
FLEXIBILITY
As Magento 1 was compatible only with the older version of PHP. Most developers find it difficult to incorporate the old Magento platform version.

But the new version of PHP is much advanced than the older one. This lot of functionalities on the platform. Thereby making it flexible by supporting the latest version of PHP.
Read: Magento 2 Pipeline Deployment process: Here's what you need to know
IMPROVED ADMIN PANEL
The admin panel interface of Magento 1 is very odd to use, as the user interface was not that much easier to handle. But coming to the Magento 2 platform, it is customizable.
So that the store owners can access the relevant information more than in Magento 1. The Magento 2 admin panel upgrades itself to enhance the whole store management.
EXTENSIONS
Generally, online stores meet such designs with the help of compatible extensions. These extensions go streamline until their fields overlap.
These overlapping issues should be resolved in Magento 1 platform. If not, it is ending up with time-consuming.
To overcome such issues, Magento 2 came up with a solution (i.e. the plugin). These plugins help to change the behavior of the method or class, in this way a lot of manual coding time is saved.
Read: 5 Tips For Choosing New Extensions during Magento 2 migration
CONCLUSION
From the above comparison(Magento 1 vs Magento 2), we hope you got a better idea about the topic. So, it's clear that the winner is the Magento 2 when comparing to Magento 1.

Because it comes with the solution for all the shortcomings of the Magento 1 platform.