Let's discuss the various steps to build an eCommerce website on Magento platform in this blog.
Any eCommerce Website has become the retailers' success confronted to generate an eCommerce website. To keep up with trends, congregate the customer's shopping experience, and more.

Magento platform is now the best option to build an eCommerce website. Thus, the final goal of this article is to provide you a few guidelines to build a Magento eCommerce website. All this comes in your way in an absolute and professional way.

Magento is one of the most popular eCommerce platforms in the world. Magento website development is rising more appropriate worldwide. So as several online retailers desire the platform for their eCommerce requirements. 
Process To Build An eCommerce Website on Magento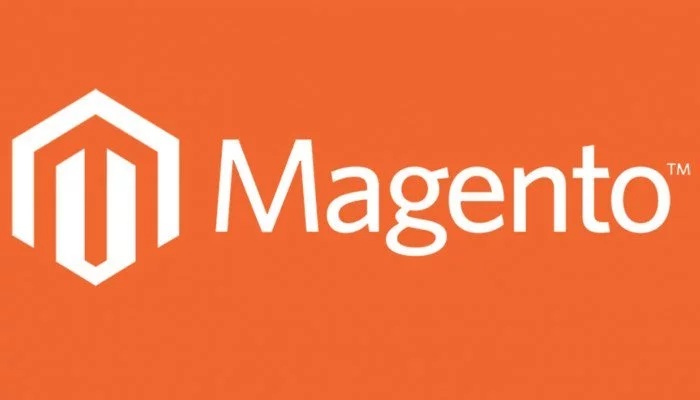 Pick A Grand Domain Name
Get Magento Hosting
Choose Magento Template
Customize The Designs
Set-Up A Product Catalog
Payment Techniques
Set-Up Shipping Integrations
Engaging Customers Through Emails
Enhance Sales Through SEO And Marketing
Examine, Process And Analyze
Pick A Grand Domain Name
Picking a domain name is very important. This is your web address and your brand name is an important marketing tool. You have to pick a short, catchy, and easy to remember the name.
It is distinctive because the most obvious names have already taken. The eCommerce retailers will get a Brand Identity, neat email, and SEO tools support. 

Get Magento Hosting
Magento Hosting is the most imperative factor you want to think before you start. At the beginning of Magento eCommerce Website Development. Magento has 2 editions community and enterprise.

Choose Magento Template
After Magento hosting pick the Magento template which suits your interest. It is perfect for your eCommerce website by presenting your brand and every product. 

Customize The Designs
Customize your design to match the colors and fonts of your brand. It is important to attract online buyers with striking website design.
Magento
offers thousands of free and paid responsive themes.

You need to be simple but attractive with details like another font, color, and layout. Many of them are very customizable and easy to use. They even have an advanced admin module, multi-product listing, single-click activation, and more. 

Set-Up A Product Catalog
If your shop name, logo, and design are final, it's time to set up a product list. Besides, many product management and types of products are a lot easier for Magento.

Then to list your products with a set of different categories and sorting them is now a quick task. It helps the sales process and helps users find and buy. 

Payment Techniques
If your eCommerce website supports some popular payment providers like PayPal, Amazon. Then it will become your advantage to your eCommerce business.

Customers can make more choices and easy shopping. Paying online is very important. Magento enables PayPal payment integration by default. For Magento support convenience, you can attach the application without any interruption.

Payment entrance, limitation calculator, shipping tools are more to helps your eCommerce experience. 

Set-Up Shipping Integrations
Shipping is an important value-proposal for your store. Shipping alternatives determine to depend on your product and business model. Also, along the side with your target audience and your eCommerce solution.

It has the power to magnetize customers, but it pushes customers. If you're new to selling online, think about the small start. Before entering the shipping, you need to stick to the domestic shipping master. 

Engaging Customers Through Emails
Engaging customers through transaction emails are a great way to communicate. And to enhance the consumers about their orders, queries, advertising opportunities, and discounts.

Magento comes with basic email templates that you can change according to your need. You can put in place the Magento default transaction email option from the admin panel setup. 

Enhance Sales Through SEO And Marketing

It eases the process with the default SEO options, social media integration, and more. You can enable notifications to promote visitors to engage your store visitors. 

Examine, Process And Analyze
Each website owner needs to track their website metrics. So there exists a reliable web tool called Google Analytics to track site's matrices. Analytics will lead your marketing results and test your impact on your success.

Installing SSL Certificate for Your Magento eCommerce Website:
SSL refers to secure sockets layer certificates for security purposes. It connects all those small data files to a company's encryption key. Once installed on a web server, it allows us to verify the trust and authenticity of the client.
So ensuring that all data and information between the website. Now the customer
is encrypted
, avoids the risk of interference, and a web server for the browser.

SSL certificates are coming up with:
A domain name, server name, or hostname.
A corporate identity (i.e. company name) and location.
Combine Both Online & Offline Marketing:
Consumers have more requests than before and are looking for personal content. For successful development, both online and offline strategies are important. So you need to create a superficial look and feel for customers.
Some ways to mix online and offline strategies are as follows:
Offers to buy shops and inverse online gift cards.
Discount codes are great for some markets with timely SMS to test your own destination team.
Advertise digital in-store newcomers for online retailers.
Promote social competitions in your physical places.
Creating Facebook Event Page for Store Events and Sales.
Use the Global Destination target to send mobile services to nearby customers.
Click here, to know how to build an eCommerce website on Magento.
So, if you want to build an eCommerce website using Magento, then contact us.