Highly Responsive and Feature Rich
Device Responsiveness is much important when it comes to front-end. Magento stores will be accessed through various devices and we make sure it is richer and faster!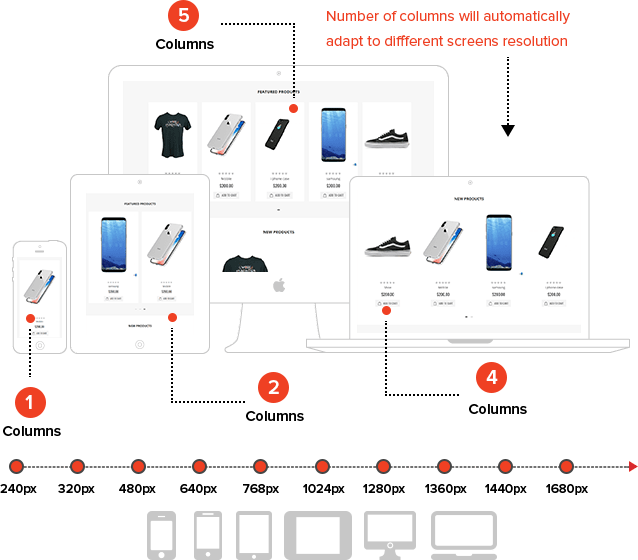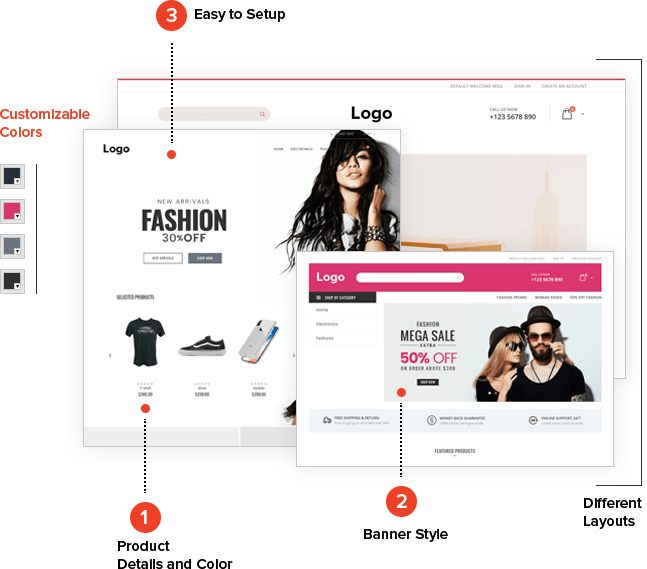 Fully Customizable
Provided with 100s of different Layouts for easy customization and applied Layout for each page. Customizable layout format with different styles and easy to setup rows and columns.

Icons and Images
Thumbnail image for every category, static blocks, menu items etc. Unlimited images for product images included to make sure you represent the images with varied informations.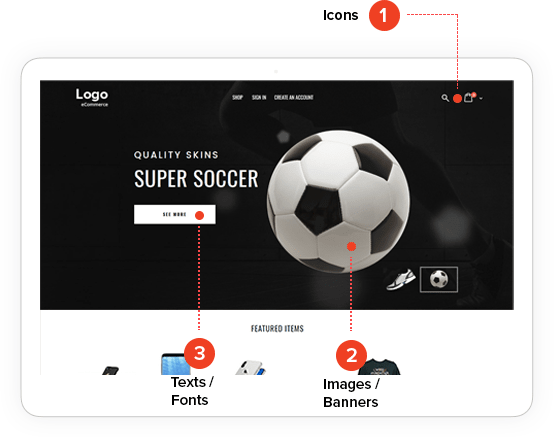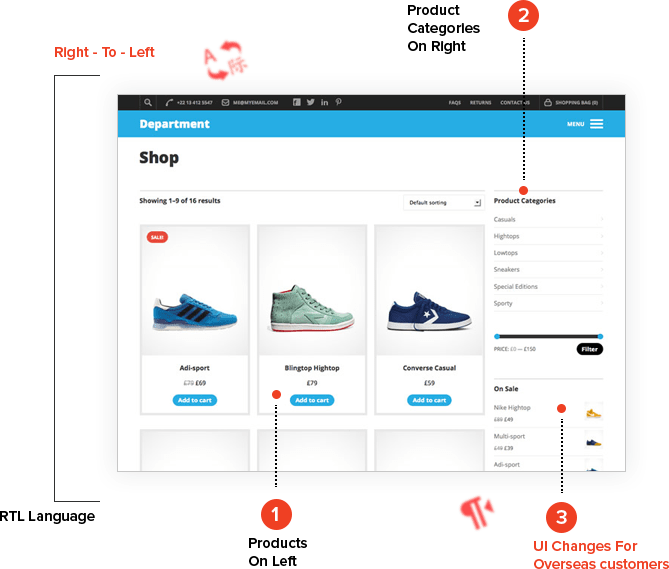 Language Support
Language is not a barrier any more. Loaded with Translation options for the easy understanding of overseas customers and supports Right-To-Left (RTL) Language.

AJAX Support
Integrated with Extensions like Magento Ajax Cart Extension and Magento Ajax Navigation Extension. AJAX Toolbar provides functions like Add to cart, compare, Wishlist.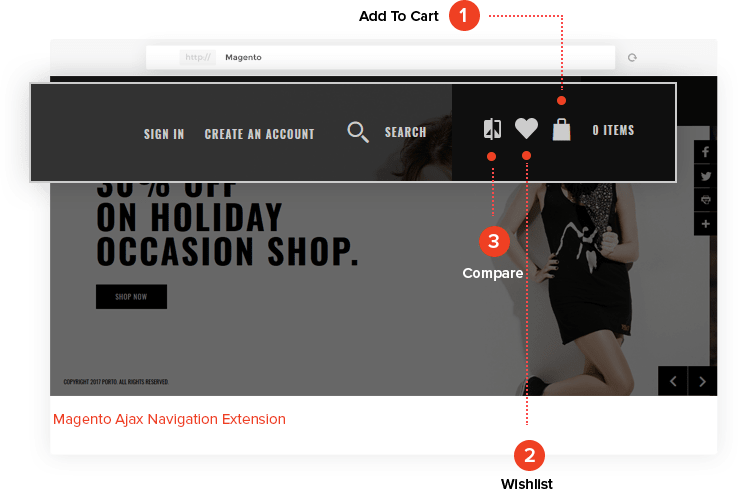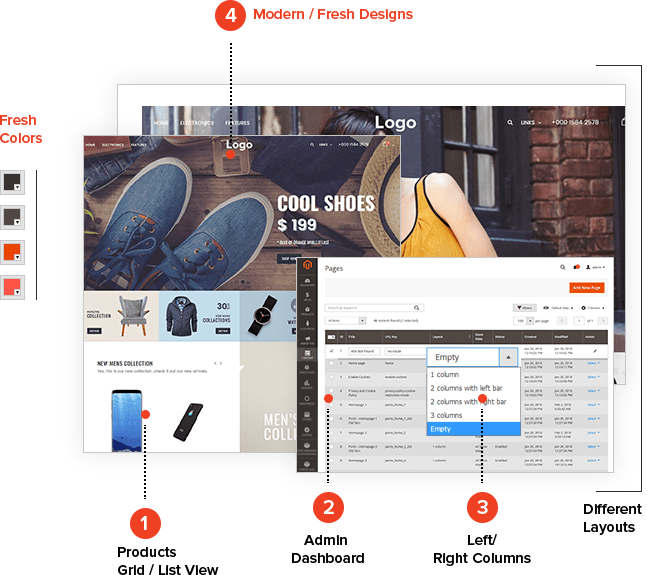 Lucid Block Customisation
Fresh and modern design. Easy Grid / List view that allow displaying your items in either list or grid view. Trouble-free classify column right or column left for each page in admin panel.

Amazing Slider Options
Loaded with futuristic slider option like Tabs Category Slider, Custom Banner Slider, New Products Slider, Featured Products Slider, Recent Products Slider, Tabs Product Slider and more.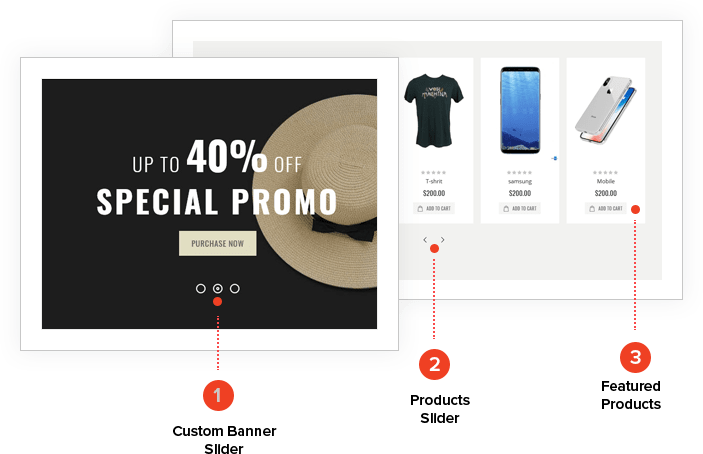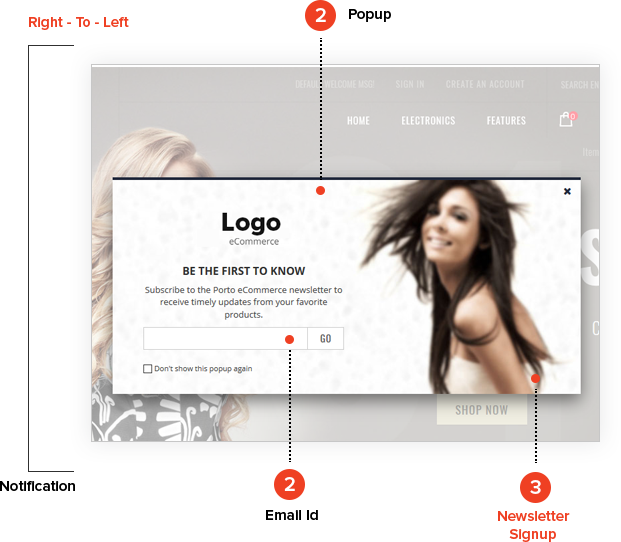 Notification and Popup
Create strong brand awareness and stay in touch with your customers. Newsletter Popup, Testimonial are included to actively stay in touch with customers.

Google Enhancement
Enhanced with Google Maps in Contact Us page to help customers to reach you. Google Rich Snippets and advanced Typography Options for the customers to locate you.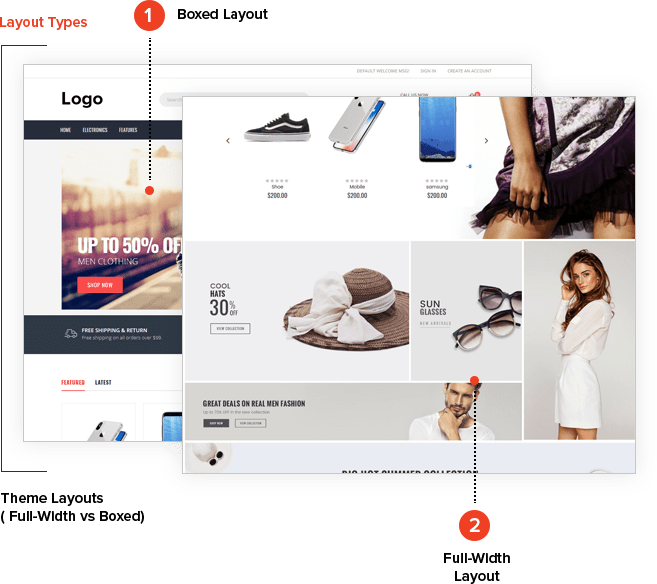 Layout Enhancement
Different layout versions like Wide & Boxed Layout; you can pick boxed or wide layout according to needs. Get total control over content area, site width and sidebars.

Background Options
Built with advanced Background Options to change the background of your choice and Graphics used for attractive design. Change color of background and text effortlessly in admin panel.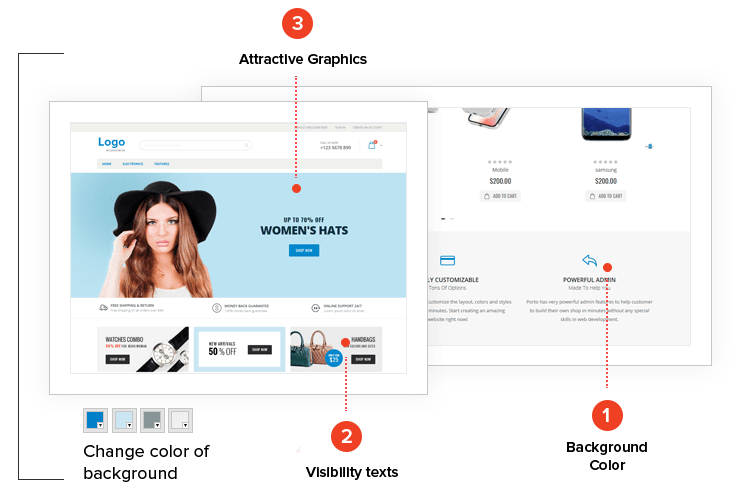 Retina Display
Responsive Retina display for rich color display. Boundless Color Options in color panel helps to choose any color and over 300 free Google Fonts to choose for your text styles.

Menu Bar and Functionality
Offers Mega menu support and vertical Mega Menu. Provided with Flexible Menu functionality to enrich the appearance of the Navigation menu. And also easy to change Image on Hover.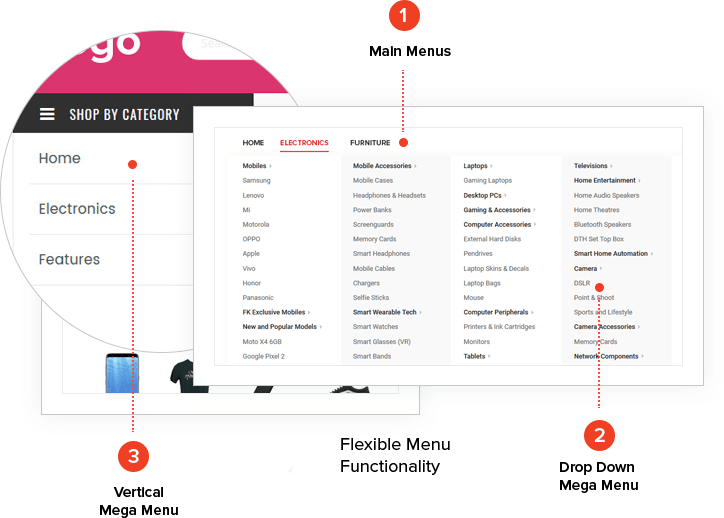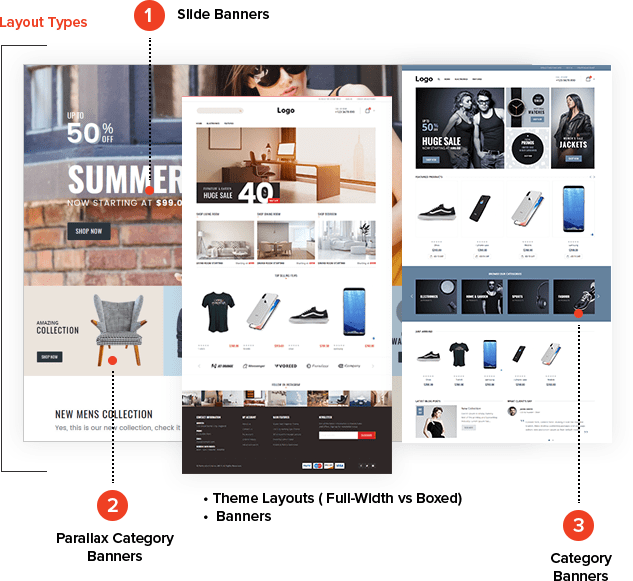 Amazing Designs Variations
Super rich Magneto structs presents the option to custom to choose any variation of banner layouts. Amaze visitors with new concepts on your banner section.

Product Page Customization
Easy to customize product page. Product Page with or without Sidebar and also loaded with countless Useful Custom Blocks. Provides 20 Homepage Layouts together with Full Screen mode.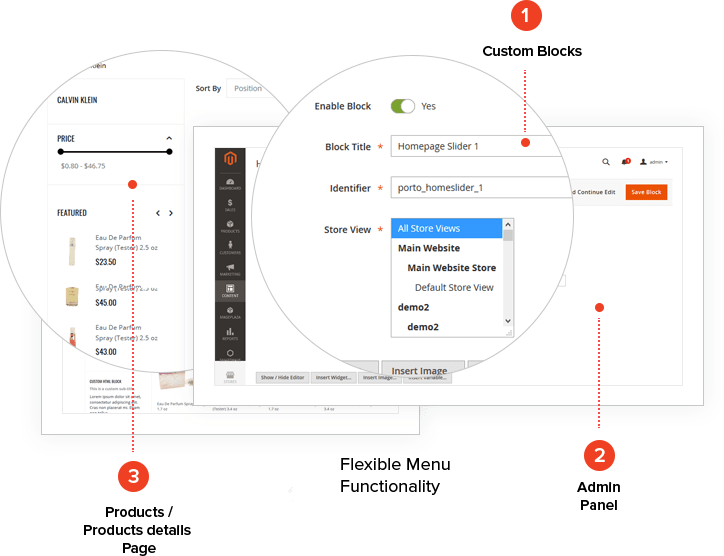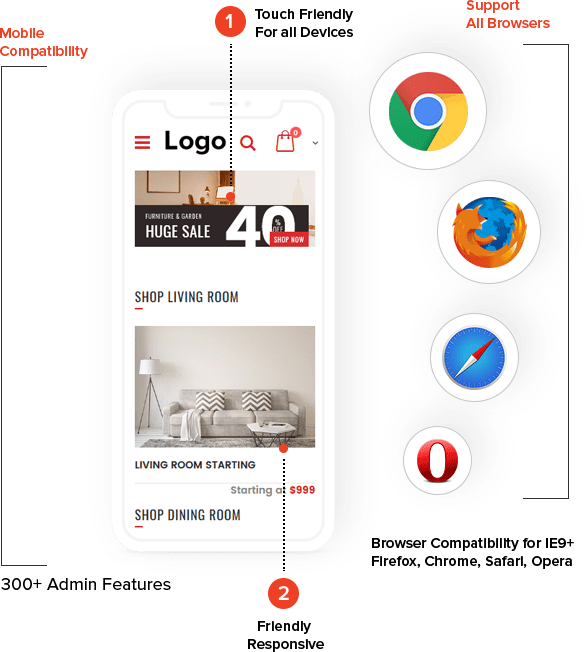 Mobile and Browser Compatibility
Built for 70+ major mobile resolutions. Touch Friendly for all Mobile Devices and Browser Compatibility for IE9+, Firefox, Chrome, Safari, Opera. Also offers Social Bookmarks for Products.

Product Details & Carousel
Easy to customize Product page and Customizable Product Image Ratio. Include "New" and "Sale" Product Labels and pleasant Price Slider.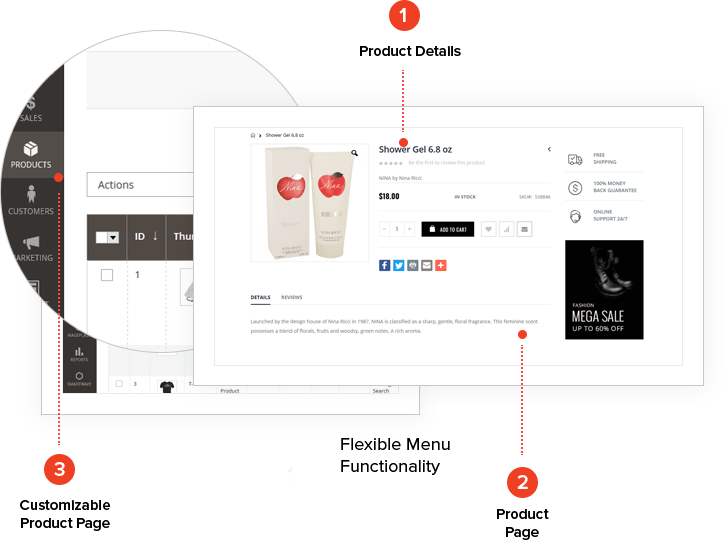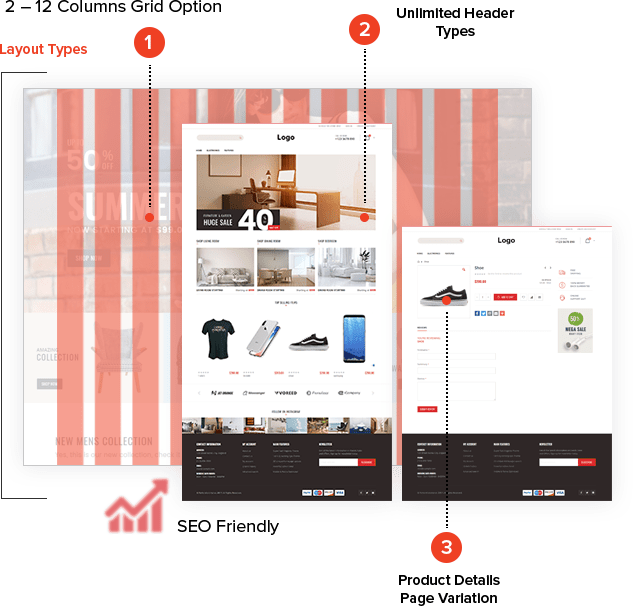 Other Features
Offers Fluid Product Grid 2 – 12 Columns and Unlimited Header types. Numerous Product Detail Page Variations. Also available with Dark Version and SEO Friendly.