Trusted by over 100+Customer
around the world
We are happy to develop your OTT platform growth










Learn How Choosing the Right IPTV Platform Helped
Saka Chhimbal turned into an 80k subscribers
in just 6 months with webnexs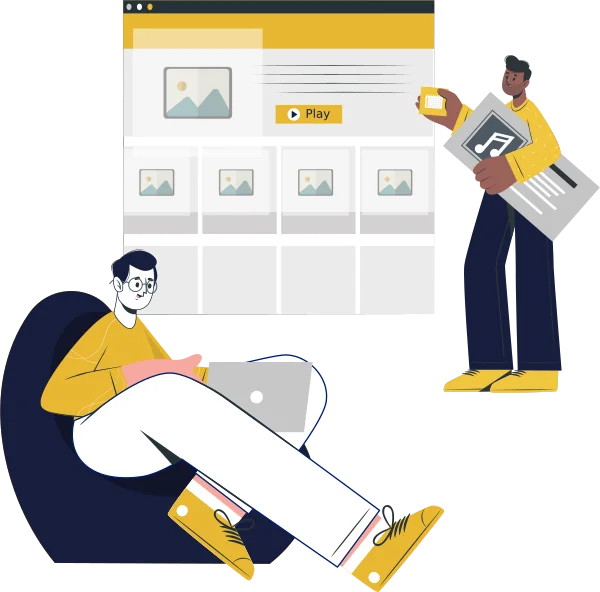 Your Life, One Channel
Video is now everywhere, anytime, on any device. But it usually falls short on the features you need most. Webnexs is an IPTV platform that gives you one place to watch everything you love.
The Highlights Of Webnexs IPTV Platform

Supports On-demand
Content

Completely
Customizable

Monetization
Control

Multiple
Payment Gateways

Stellar
Analytics

White
Label Solution
Enterprise IPTV Solution For Every
Industrial Demands
FAQ
IPTV refers to the delivery of television services over the Internet. Internet Protocol technology is used to send TV programming, either live or on demand, to subscribers' televisions through broadband or wireless connections.
We will help you to build a white label IPTV platform within 4-6 working weeks that involves factors such as customization, software functionalities, monetization models and much more. We will guide you through the steps by involving not just launch but also throughout the process and beyond.
Webnexs allows you to customize your site in any way you choose. You may fine-tune existing features, interact with third-party tools, and request new ones to meet your company's needs.
IPTV has interactive features like pause, rewind, forward and other program recording facilities while watching TV programs. It allows you to watch TV programs on any type of display without compromising video quality.
Yes, our team of IPTV experts is ready to provide you with a solution that includes centralizing DRM supports, such as SSO, video encryption and password protection.
Currently, we are using Stripe, Paypal, Razorpay
Our pricing is lower than any other IPTV platform on the market and offers you the most flexibility.
here.