Build Your Business in
NodeJs Ecommerce Platform
The most reliable platform to build your e-commerce store.
The Beauty Of Building

Ecommerce Platforms With NodeJS


Build Lightning Fast Applications


Scale Without Any Overheads


Develop Ecommerce Platforms In A Jiffy

Seamless Integration
Build Lightning Fast Applications
NodeJS is capable of running multiple operations simultaneously at lower operational costs. As the buyer flows down through your E-commerce sales funnel after performing several functions like adding products to cart, deleting, checking out, etc), they always expect a faster website. So having faster website will increase user experience and retention.
Scale Without Any Overheads
Don't worry about scaling your node.js e-commerce store. You can effortlessly add-in products, get as many orders as you'd want. When you're choosing a technology to build your store, selecting a future-proof solution is crucial. NodeJS comes equipped with lock stock and barrel options to grow your business.
Develop Ecommerce Platforms In A Jiffy
Develop your business in nodejs ecommerce platform using our ready to use solutions. We have been building scalable solutions that are futuristic and can be helping you to scale your business further upwards. Never worry on adding your inventory or spend considerably on upgrading the stock count. We take care of it all and this nodejs platform is scalable.
Seamless Integration
Developers build nodeJS using Javascript. This language helps you create leading-edge web applications and pages. Other front-end frameworks like ReactJS were also made based on Javascripts architecture. The whole platform will work a lot smoother, and more faster. They are headless node.js system which are integrated fully through API's.
Why Should You Start An
E-commerce Business?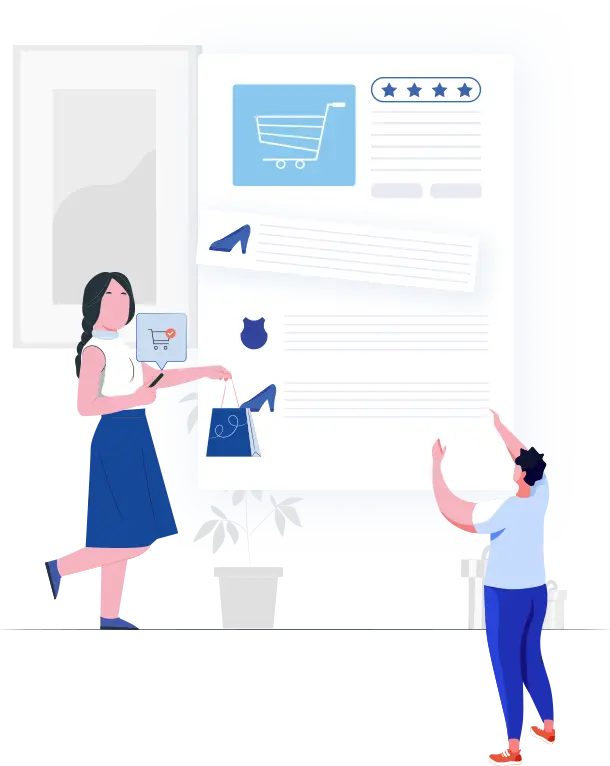 Global Ecommerce Landscape Is Ever-Evolving And Growing

By the year 2021, global retail e-commerce sales will reach $4.9 trillion. ... With just a 1% market share, you will still be banking thousands of dollars. It's better late than never. Make the best use of this money-making opportunity.

People Prefer Buying Product/Services Online

By the year 2040, as much as 95% of shopping will be facilitated by eCommerce. ... People are accustomed to the flexibility and convenience of shopping online.Instead of driving to a store and finding out that the product you came for isn't in stock, you can just check online and place the order.

Open Round The Clock

More than half, or 58% of people reported shopping online because of the ability to shop 24/7. If you own a brick-and-mortar store, ... operating 24/7 will increase your running costs, and you'll need extra staffing. All these overheads will eat up your profit. In contrast, you can run an E-commerce round the clock at no additional cost.

Reduce Overheads And Risks

Selling products through websites is much cheaper than maintaining brick and mortar stores. ... Stay safe from thefts and other caveats of running a physical store. You don't have to worry about electricity, human resource management, and maintenance.
Check Out Why We Use NodeJS To Build A Well-Paying Ecommerce Platform
Payment Gateway Integrations
Integrate payment gateway of your choice across devices seamlessly.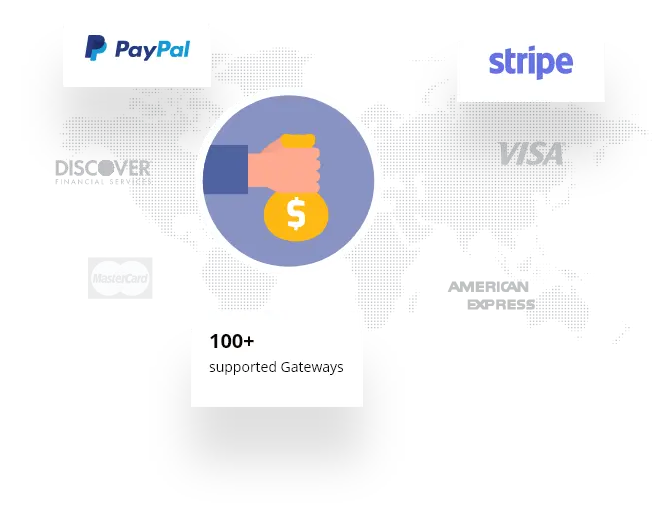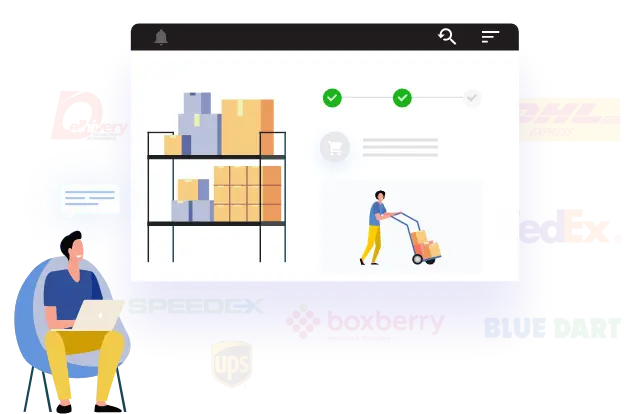 Our Shipping Partners
100+ shipping partners & still counting
DHL Express
Bluedart
Delhivery
Boxberry
Reach Your Audience Worldwide With No Trouble
Check out the list of supported languages and currencies on our platform. Configure RTL's / LTR on on your node.js. We support over 100+ currencies and 75+ languages.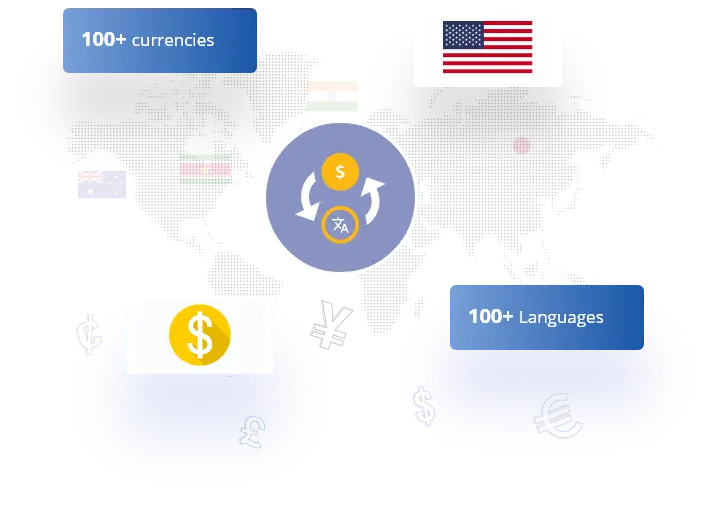 Why Choose Webnexs For Your NodeJS Ecommerce Development Needs?
Our client-centered approach satisfies your needs profitably.

---

Free 3 months customer support

---

Responsive and SEO friendly design to grow your business

---

Guaranteed customer satisfaction

---

Our experienced designers will equip you with ultra-modern and trend-setting UI/UX to increase user retention and revenue.

---

Crystal clear documentation to streamline the onboarding process

---
Hear What
Our Happy Clients Say
Easy for the beginners
magento is the best ecommerce platform to run an online store.webnexs support team supports you throughout the setup process & offers you training regarding your store if needed
---
Review by
Great Experience
I should agree that Magento platform is perfect for an ecomerce store. I recently started a mobliestore with them.It gave a better store experience on my shop,even though I have limited coding and designing knowledge. Webnexs is surely one of the finest Magento Development teams have hired
---
Review by
GIBSON ABAKANGO
from Australia
Best Platfrom
I choose Magento platfrom after doing a great research on internet for best ecommerce platfromo. I personally would agree that webnexs team is really cool and getting to me very quick.Thank you much webnexs for such a support while creating my store
---
Review by
Unique themes
One thing I should say is webnexs unique desings. I have hired them for few months to work on my project to change my theme They did it with perfection. The colors came out nicer and the codes are perfect. Id suggest you are my go-to company for any of my upcoming changes
---
Review by
Ideal for beginner
node.js ecommerce platfrom is ideal for beginners who have almost no experince on running an online store. Webnexs support team will guild you throughout the setup process and provides you training regarding your store if needed
---
Review by