State Of The Art
Enterprise Level
Live Streaming Solution.
Experience Secure & Hasslefree Streaming.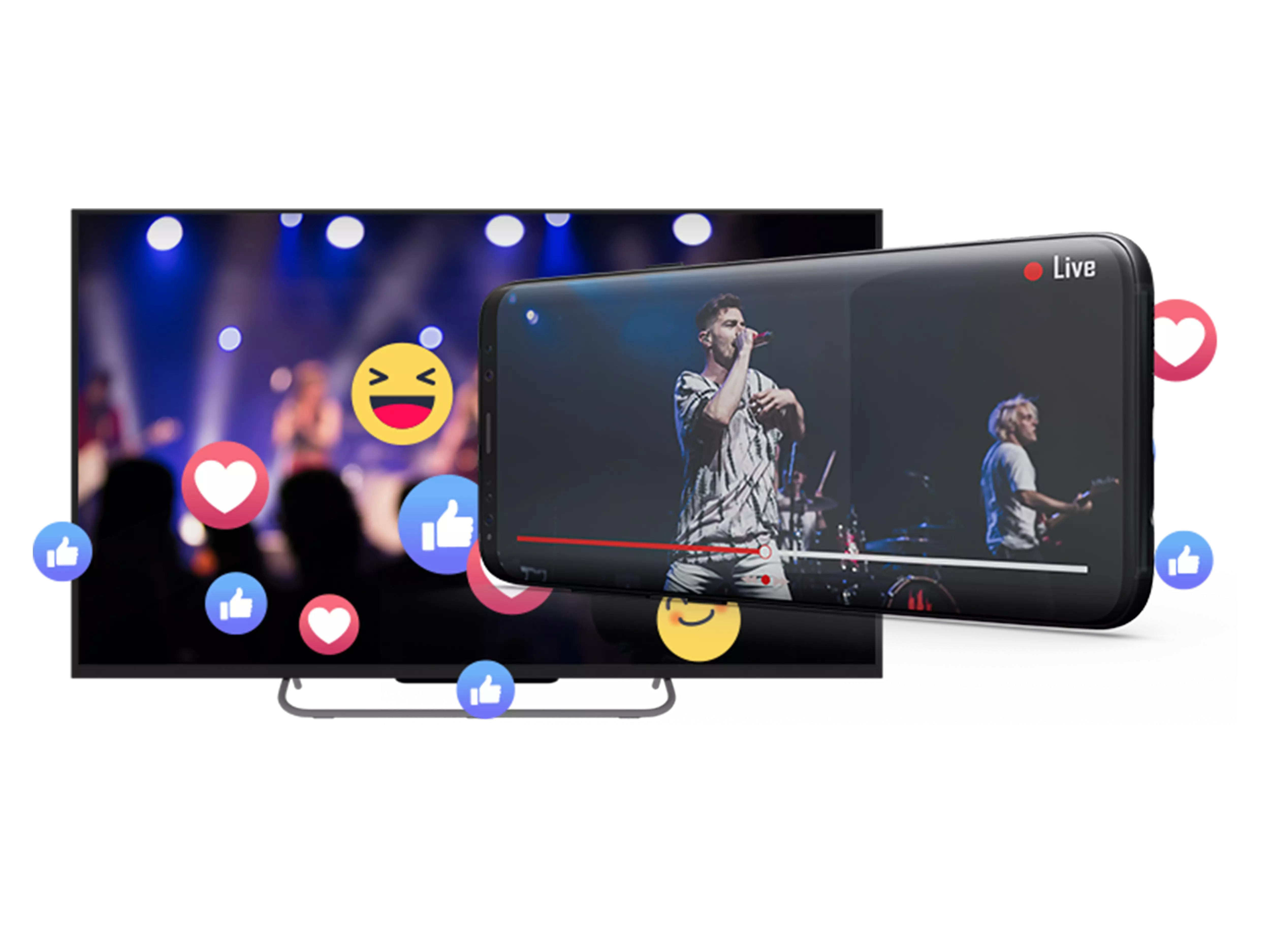 Trusted By Over 100+ Live Streaming Solutions
Customers Around The World
We are excited to support and drive the growth and success of your Live Streaming Solution Platform business















Power Your Streaming Growth By Building A Custom Live
Streaming Platform
Webnexs offers a live streaming platform solutions with capabalities spanning across platforms to deliver cutting edge live performance. Stream to 1000's Concurrent viewers with reduces latency. Give your audiences the best adaptive bitrate, the reduces the load on the server and stream faster on slow speed network.
100% Customization

Easy set up

Whitelabel streaming solutions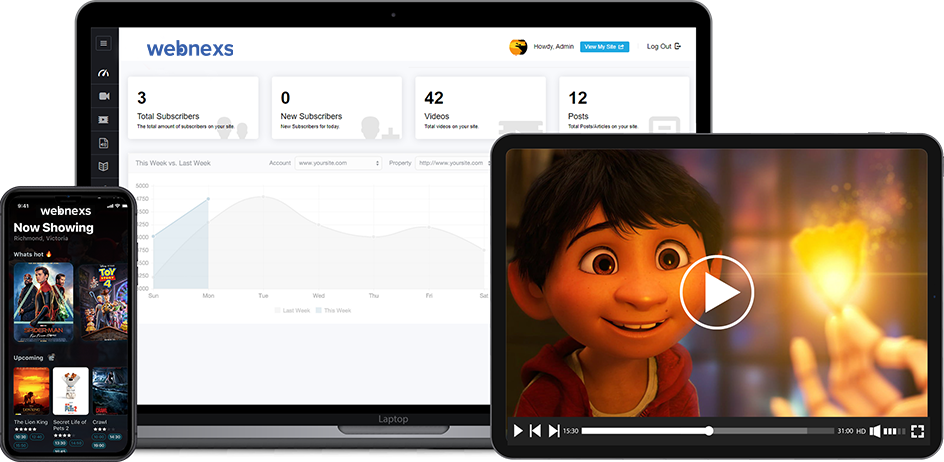 Why Should You Choose Webnexs Live?
Benefit from our easy-to-use tools and provide your users with amazing video experiences, no matter what device they use. Embrace the future of video streaming software with our top-notch live streaming solutions.
Enjoy smooth live streaming across the globe with our built-inrobust CDN
Capture your favorite livestream moments. Save them on our platform to watch, share, and enjoy later.
Show live videos on your website or add API & SDKs to your apps using special tools
Create your own video app for your business need. It will give a unique look just the way you want.
Start live streaming directly from your mobile using Webnexs Live
A complete live streaming platform that keeps your live streams safe and secure with DRM technology.
Explore More
Why is Webnexs
The Best Streaming Solution?
webnexs supports advertising options for live streaming. You can earn from your content in a jiffy.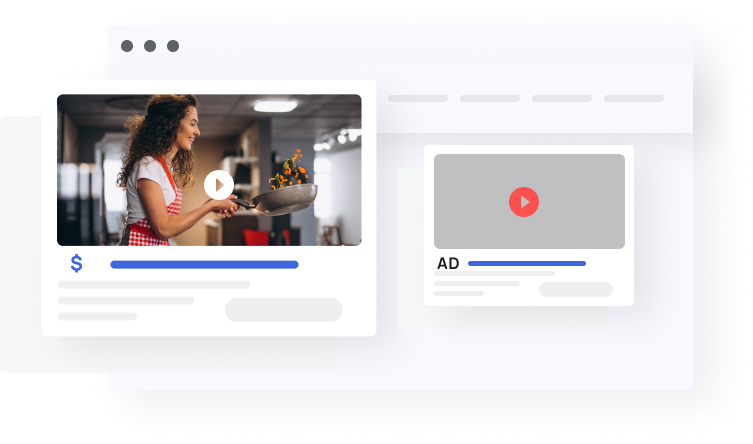 Get real-time analytics from Webnexs, scale your business to the next level with the help of the data. Webnexs offer various analytical data, including Concurrent Viewers, New Viewers, Data Consumed, Average Watch Time, etc.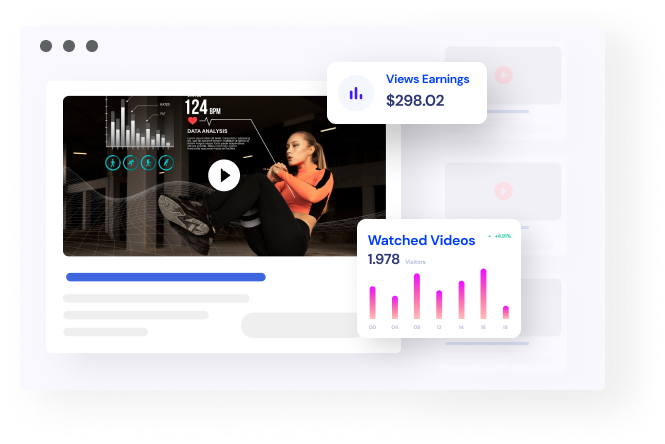 Get instant live stream reports. These metrics help you analyze the overall stream quality and performance. Few of these metrics include Stream health, Buffering ratio, Viewer Count, and many more.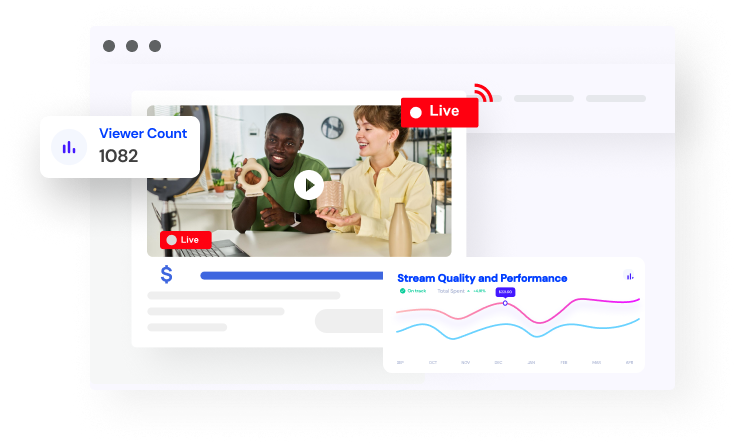 Webnexs allow you to add multiple input sources, including live videos, audios, and graphic overlays into the stream.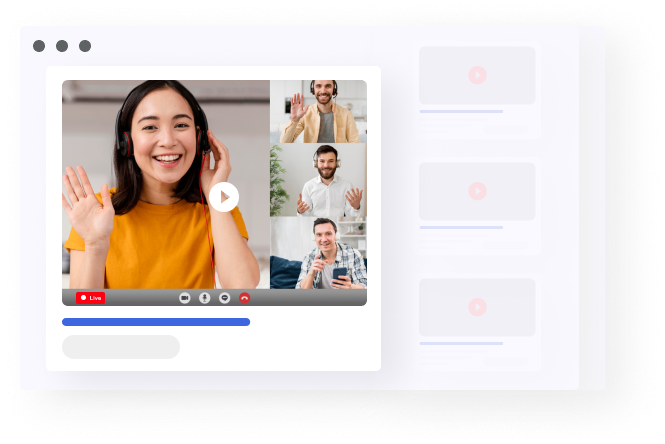 High latency can result in delayed delivery of the video and many other technical issues. Our state of the art video servers delivers content in the most optimal way to the users, which results in low latency and enhanced user experience.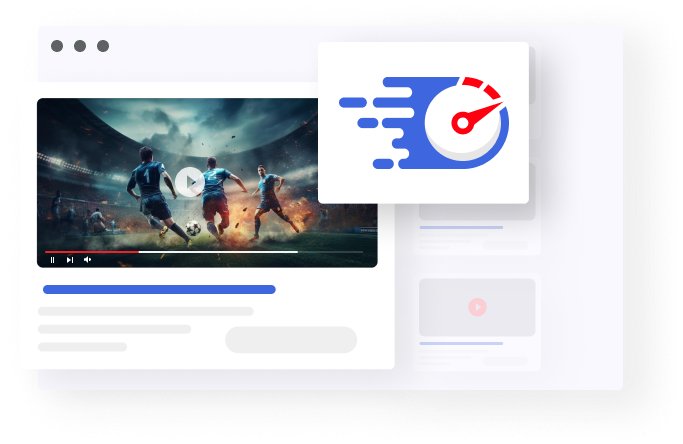 This term might sound a bit geeky, but what it does is that it automatically adjusts the stream quality when your internet speed drops or fluctuates. The adaptive bit rate eases the load on the server resulting in a better viewing experience.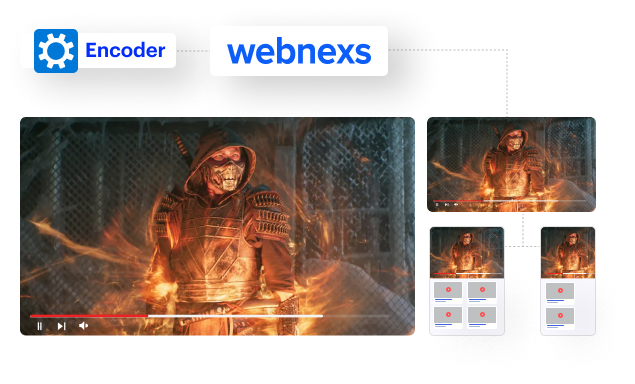 We are always ready to answer any problem regarding the product or any other questions and sort out your queries.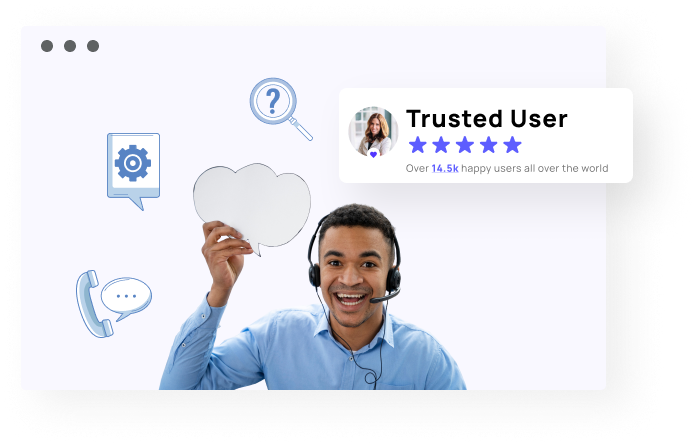 Get your industry's with Webnexs Live Streaming Solution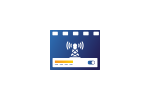 Broadcasting Solutions
Broadcast your events live and increase your brand reach at ease. Experience flawless. Experience flawless live-streaming for your upcoming events with our professional services. Connect with your viewers on any device at any time.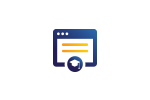 Education
All your educational events, including lectures, presentations,orientation-meeting, students on-boarding, graduation-ceremony, sport events and many more without any interruptations. Grep the momentum and get yourself switching online classes, reaching your students right from where your students right from where your are without any extra measures.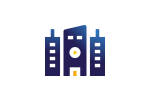 Enterprise
You can conduct workshops and organize training events to reach all employees in different locations. Scalable high definition video streaming allows you to perform enterprise streaming events; everthing is available under one roof.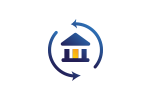 Goverment
It helps stream & monitor everthing from local roads to planetary orbits. Webnexs allow you to connect in full transparency with your community during events such as political compaigns, public announcements, journalist meetings, town hall meetings, or any 24/7 monitoring systems that need to be streamed securely.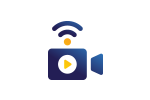 Live Events
Let your famouse events get broadcasted on the web and reach the ever-growing fanbase for web entertainment. Webnexs easy user interface allows you to either upload existing videos and stream it or live stream continuously.
Sports Events
Webnexs Live provide seamless live streaming of matches, games, tournaments, and various sports events to your global audience. Bring the flawless live sports viewing experience to viewers worldwide on your website and apps.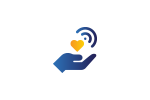 Religious Organization
Reach your broad set of followers through Webnexs; numerous churches are using Webnexs live to reach their millions of followers across the country. Webnexs helps in spreading positivity and hope through technology.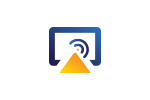 Streaming Services Provider
Webnexs helps service providers tano create industry-grad streaming services. Deliver your customer with high definition content,streamline your content to any device which is currently available.
Our Live Streaming Client's Success Stories
Discover how content creators and owners worldwide turn to Webnexs Live to create and launch their own video streaming platforms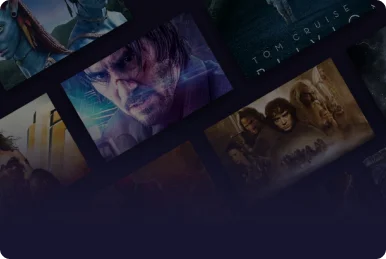 Niche Online Audio and Video Subscription Platform service
Read Story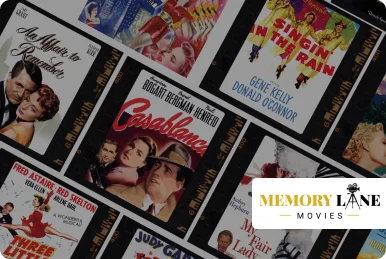 Movie & Television based platform
Read Story
FAQ for Live Streaming
To begin, you can use Webnexs Live by following these steps: Create an account, configure your live stream settings, and obtain the streaming URL and key. Set up your streaming encoder with these credentials and start your live stream. Once live streaming is active, you can embed the stream on your website or share it with your audience.
Is there any extra charge for that? Yes, Webnexs Live supports live streaming to multiple sites. There is no additional charge for this capability; I include it in your subscription plan.
Yes, Webnexs Live provides white-label live streaming services. This means you can customize the platform with your branding, and there will be no Webnexs Live branding visible. It offers a fully white-label solution
Webnexs Live distinguishes itself by offering a comprehensive platform that includes live streaming, video-on-demand, and other features all in one place. It provides easy-to-use tools for content management, monetization, and more.
Webnexs Live supports a wide range of content, including live events, webinars, product launches, sports events, music concerts, and more. You have flexibility in the types of content you can broadcast.
Webnexs Live prioritizes security by offering features like DRM (Digital Rights Management) and secure streaming delivery. These measures help protect your live streaming content from unauthorized access and piracy.