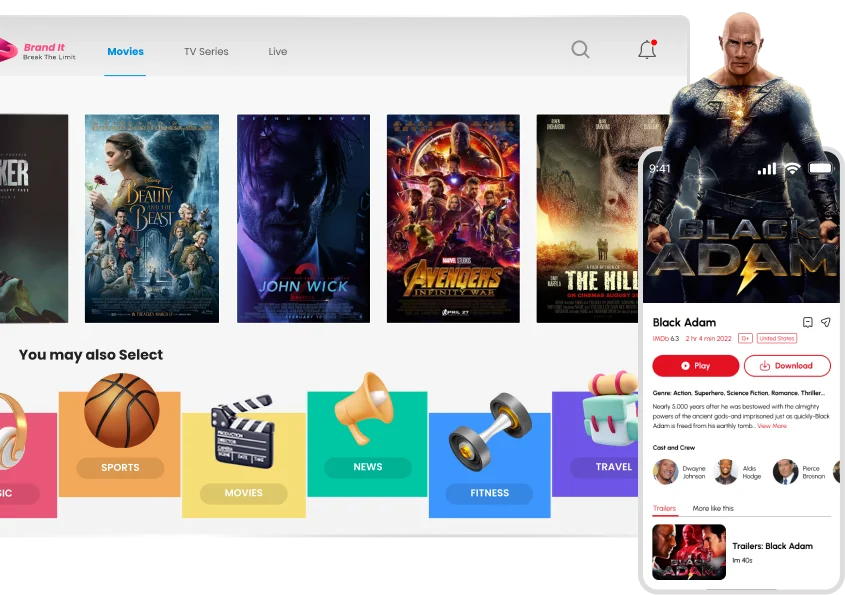 Kick-Start Your
Own VOD Platform
in 15 Days
With 210+ streaming capabilities and 4+ monetization strategies, Webnexs VOD is the greatest video on demand platform in the world for producing and delivering genuinely immersive video experiences across any devices.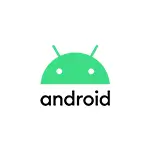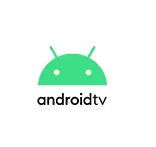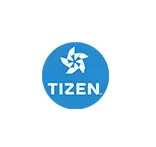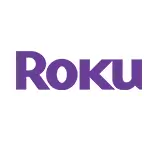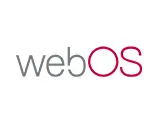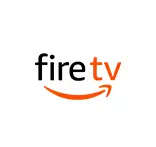 Trusted By Over 100+ VOD Solutions Customers Around The World
We are excited to support and drive the growth and success of your VOD Platform business















Our Video On Demand Client's Success Stories
Discover how content creators and owners worldwide turn to Webnexs VOD to create and launch their own VOD streaming platforms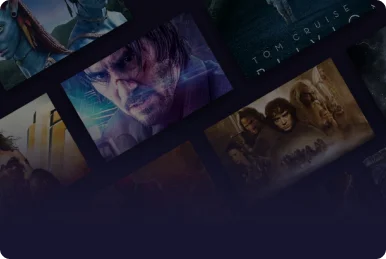 Niche Online Audio and Video Subscription Platform service
Read Story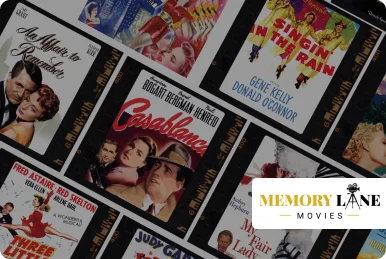 Movie & Television based platform
Read Story
Why Choose Webnexs VOD Platform Software?


Webnexs VOD is an all-in-one fully managed Video On Demand and Live Streaming Solution that provides a white label solution to stream your audio content to every device. Webnexs VOD adopts monetization models - SVOD, TVOD, AVOD, and Pay-Per-View.
It helps every aspect of your VOD service includes setting up, hosting, and control your IT infrastructure, providing a comprehensive VOD platform service with features like video content management, an HTML5-based online video player, DRM solutions, transcoding/encoding servers, subscriber management, billing functionalities, user management, reporting and analytics, as well as the development, management, and hosting of websites and mobile and TV apps.
Get started
Leading White Label VOD Platform For
A Complete Streaming Experience
Get Your Own VOD Platform Customized As
Per Your Needs
Book A Demo
Experience The Incredible Benefits Of Webnexs VOD Platforms
Explore video on demand platform with Webnexs VOD and see how these amazing benefits can maximize your revenue potential
Own complete platform control
100% customizable streaming platforms
Microservices powered VOD for scalability
Featuring Js to Improve page load time
Web & 4+Apps to bring you anywhere
300+ features & 4+ revenue models
Dedicated Designer & development Team
Product support & Maintenance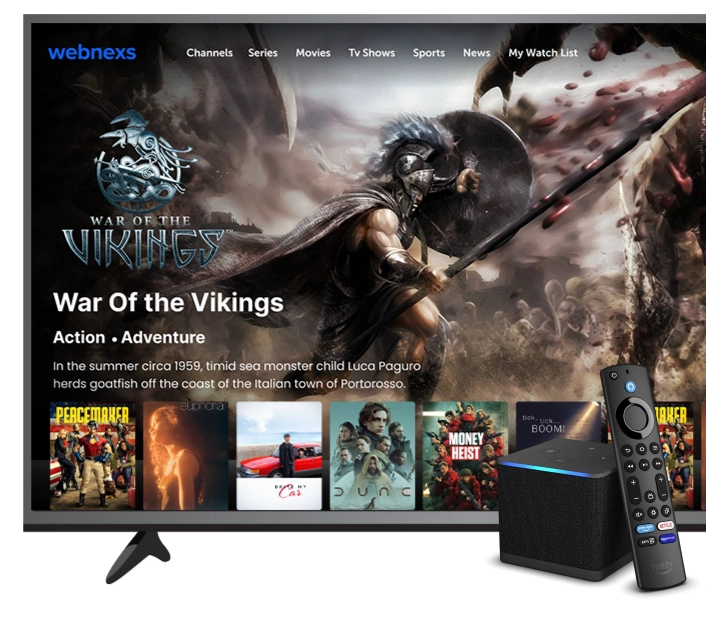 Deliver your enterprise with intelligent video on demand
chatbot and transform the way you interact
Make VOD App - Build Your Own Video On Demand Platform Services
Customized Player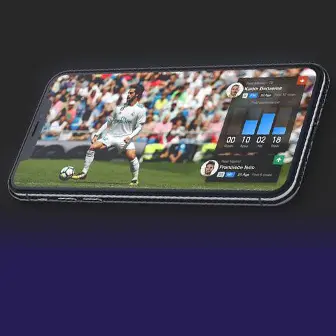 Customized Video Player
---
Get your tailor-made 'On Demand & Live Streaming VOD Solution' with our customized player.
Adaptive
Bitrate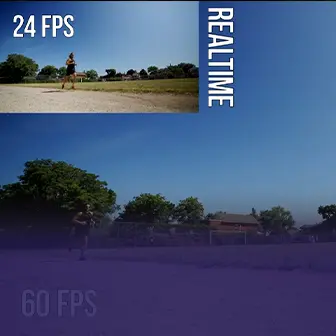 Adaptive Bitrate
---
Improves the client's performance by streaming video with multiple bitrates.
Video
Hover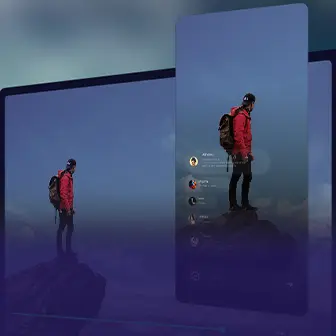 Video Hover
---
The audience can preview a small sequence of videos through a thumbnail by hovering over it.
Content
Security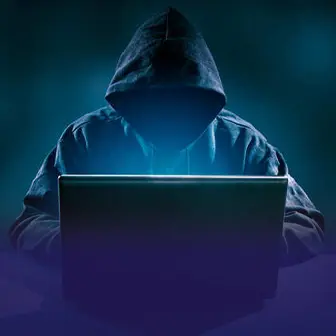 Content Security
---
Protect your content from piracy of service attacks by HLS AES-128, RTMP, and DRM copyright protection.
Custom
Playlist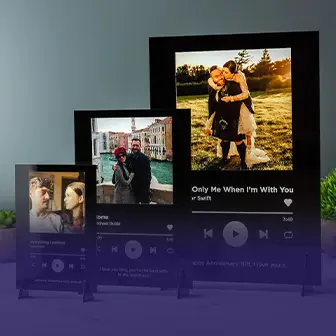 Custom Playlist
---
Webnexs VOD allows the platform's audience to create shelves to treasure their favorite videos.
Auto
Play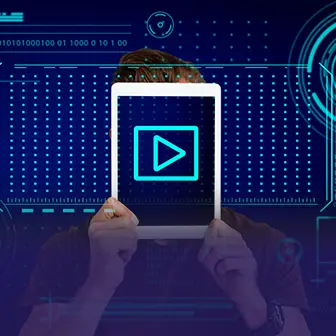 Auto Play
---
Video will play automatically without the need for action from the user.
Offline
streaming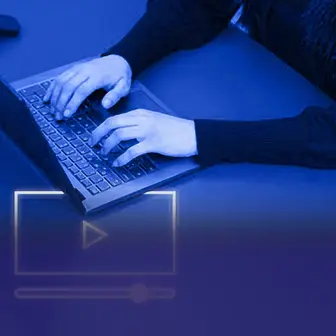 Offline streaming
---
Users can love their favorite videos even in offline mode by downloading or saving video content directly to their devices instead of streaming over the web.
Hasslefree
Playing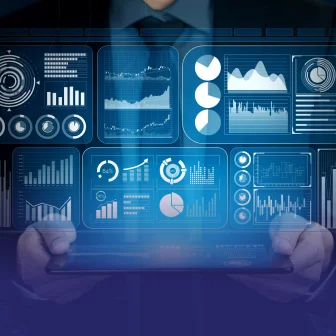 Hasslefree Playing
---
Get a pleasant and hassle-free video watching experience.
In-depth
Analytics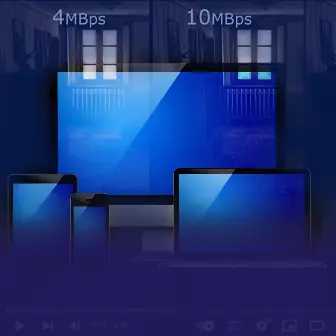 In-depth Analytics
---
Build rock-solid marketing plans with real-time analytics provided by Webnexs VOD.
Multi-Device
Support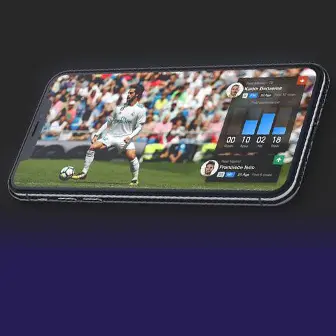 Multi-Device Support
---
stream content to your audience in any medium from one source file secured via DRM.
Upscale Your
Video Streaming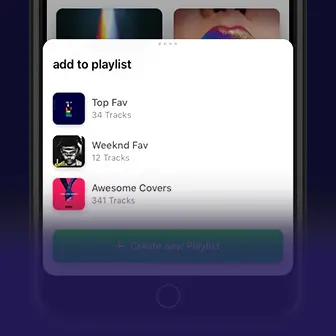 Upscale Your Video Streaming
---
Scale up to virtually unlimited size with multi-server installations.
Picture in
Picture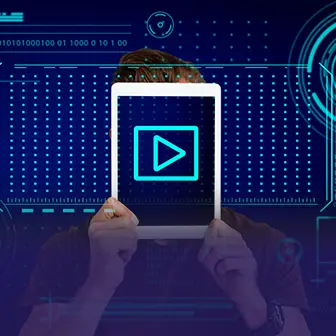 Picture in Picture
---
This mode permits your viewers to navigate without stopping the playback of their video.
Monetization Models For Your VOD
Platform
Get your hands on industry's best Video On Demand Platform solution
Let's Connect

Broadcast

Religious Org
LiveSports
Power Your Streaming Growth By Building A Custom VOD Platform Service
Manage the most of our decade-long skills in video on demand to develop a customized solution around Over-the-top, Live Streaming, Mobile Video, Roku Box, AppleTV, Android TV, Amazon Fire Stick, Smartphones, And Smart TVs Platforms. You can deliver content to any device, this versatile nature of webnexs VOD allows you to improve the user's comfortability.
Explore More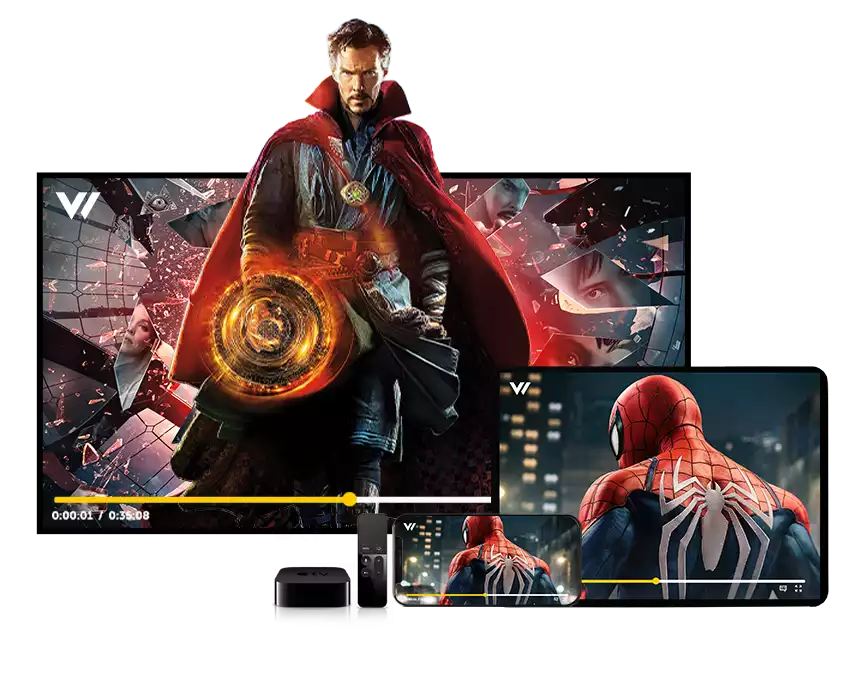 Frequently Asked Questions (FAQs)
VOD which stands for video on demand is a kind of online solution. It is generally organized with a centralized platform via media distribution networks that are streamed to viewers with on-demand access to the huge collection of content.
webnexs support the following subscription options:
1. Registered
2. Subscribed and
3. Guest User Type
In webnexs, you can definitely allow focussed targeting with revenue building era such as SVOD, AVOD, TVOD and improve your revenue rapidly
Yes! our team of VOD experts professionally offers your preferred solution with centralizing DRM supports with standard secure protocols like SSO, encryption, password protection and others
Yes! Our webnexs Player provides to multiple platforms on multiple devices with web/android/iOS apps, smart TV, Android TV, amazon fire TV, ec.
Webnexs support the following protocols for Video On Demand
1.RTMP
2.RTSP
3.HLS.
Users can pay for the video and watch the video, the video will expire in the given time & it will be enabled for Subscribed users. Expiration time and Amount(Can change settings for Individual Video or can define common) will be set from Admin Panel.
Currently, we are using Stripe, Paypal, Razorpay.
Yes, our transcoding features make sure optimal bit rates and resolution for the particular network and device applications.
Yes, we support Adaptive bitrate from Js player.
VOD (Video on Demand) refers to a service that allows users to select and watch videos at their convenience. Streaming, on the other hand, involves real-time transmission of audio content over the internet.
The main thing to choose for webnexs VOD platform as your media streaming partner lies in its ability to provide dynamic and versatile offerings. These include brand white labeling, comprehensive customization, and the choice between one-time licensing fees with the option for complete deployment.
Each customer contributes unique modern concepts for the creation and monetization of their online streaming service. We invite every client to integrate tailored solutions that align with their specific needs. For additional cost estimates, please reach out directly to our sales and customer care team without hesitation.