Learn the extensive benefits of having Magento 2 marketplace extension in your online store to go fully-fledged marketplace platform.
Whatever may be, An online marketplace should stand out from the competition to beat the peer and trust the users that would benefit one who owns the marketplace platform.
As of the recent studies, many eCommerce stores have already converted from an ordinary eCommerce store into a multi-vendor marketplace.
Why do they do all these kinds of stuff? To upgrade? Or for what?
Create an online marketplace with immense potential to succeed!!!
Simply ramp up their eCommerce operations all over the globe with minimal effort. For that, it is essential to integrate the Magento eCommerce store with an extensive Magento 2 multi-vendor marketplace extension to make it happen with zero to less effort.
The Multi-vendor marketplace extension we've mentioned above has some proven features that benefit all three parties of an eCommerce marketplace, i.e., the admin, seller, and the customer.
Webnexs's Magento 2 marketplace extension is a fully-functional and flexible, and one can quickly get to know the overall functionalities with few steps.
Let's talk about the Magento 2 multi-vendor marketplace extension highlights that are readily set up as an eCommerce marketplace platform. 
Benefits of having Magento 2 marketplace extension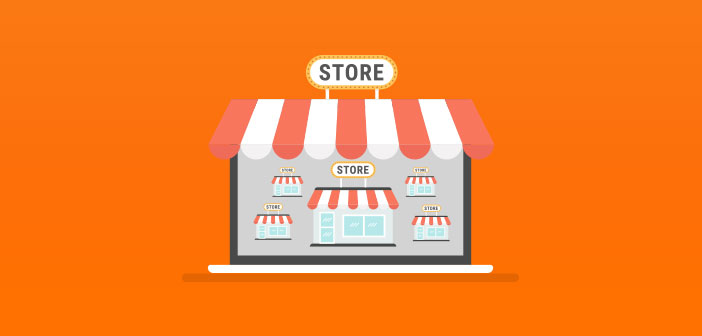 Vacation mode is on the way with marketplace extension
Yes, your vacation mode is on the way to let the seller take a break from the marketplace whenever he or she. On request, sellers can go on vacation mode by raising a marketplace admin request to disable their store after the appropriate approval temporarily. Soon after the support, the particular seller profile goes inactive for the time mentioned.
The Magento 2 multi-vendor marketplace extension allows submitting the vacation request from a separate section of the seller's dashboard. 
Single invoice generation 
Unlike other multi-vendor marketplace extensions, Magento 2 has made it possible to generate a single invoice even if the customer buys from different sellers.
It is a welcome move from Magento, as they once again proved with its stunning invoice management functionality. Inventory management is where the Magento 2 marketplace stands out and valuable. 
Generally, no online shoppers will buy every product they're looking for from a single seller. Usually, they buy from different ones as the single seller doesn't guarantee them buyer satisfaction.
Easier deal offerings on Magento 2 marketplace extension
Now sellers of the Magento 2 multi-vendor marketplace can create and offer deals to their buyers via several discount coupons. The coupons created will enable the seller to encourage customers to buy more to take advantage of the discounts.
Seller is free to add banners, shop logos, and custom HTML content to the seller page for a separate product range. Seller enhances the exposure of the brand by incorporating banners, logos, and shop info. There is no need for any other module to run deals on a marketplace.
Isn't it a rewarding feature!
Bulk upload of the products from seller dashboard
What will happen if a seller has to list the products individually? It will take much time and effort for this simple task. The seller can save their time and efforts as the Magento 2 Multi-vendor Marketplace allows bulk upload of the products.
The seller can upload a product list. CSV format and this will enlist the products in a few clicks. The Time Saver Module!
Easy return and refund functionality
What happens when a product you bought from an online store does not fit you? Either you will exchange it or raise a return request. What if the eCommerce store does not have a return option? This makes you feel disgusted, and you will never look back to that very same website due to the poor customer experience.
With the aid of Magento 2 Multi-vendor Marketplace, customers do not need to undertake any special procedure for return/refund/replacement requests. This can be accomplished classically. Even if the consumer purchases the products from different vendors and returns the products of a specific vendor, the invoice will be sent only to that respective vendor.
Customer can raise tickets
Any customer can directly raise a customer-seller request in case of queries or questions regarding products or services. Customers can do it from the front end of the marketplace and see the status of the previous tickets.
Magento 2 marketplace extension – Final Words
The Magento 2 Multi vendor marketplace can be an advantageous platform to start a marketplace as it does not require any additional module to manage the invoices, running deals, or bulk upload the product list.
It helps you handle all the sellers and customer orders effortlessly. Inventories are no more a headache as every seller can manage them from the seller dashboard.
To see the demo you can visit the marketplace website. Webnexs team has developed solutions related to every eCommerce business and is always available to assist you with your online business website issues.