Get your business an
e-commerce advantage with our Headless Ecommerce Platform
• Scalable to any extent
• Intergate with any functionality needed
• Get your business model, setup your way
• Supports all product types
• Included Mobile Apps & POS
What is a Headless ecommerce platform?
In its simplest form, headless eCommerce is a modern approach that separates front-end layer (presentation, customer-facing) from backend layer (functionality) to make the eCommerce platform more robust and flexible to test, run, manage, and scale. The decoupled front-end and ..Read more
Traditional Ecommerce
Traditional e-commerce is a monolithic system that offers businesses the ability to build an eCommerce platform with certain constraints. In traditional e-commerce, the front-end is firmly bound to the back-end. It is not easy to update such systems without breaking the existing integrations, so there is "zero flexibility" in building eCommerce businesses.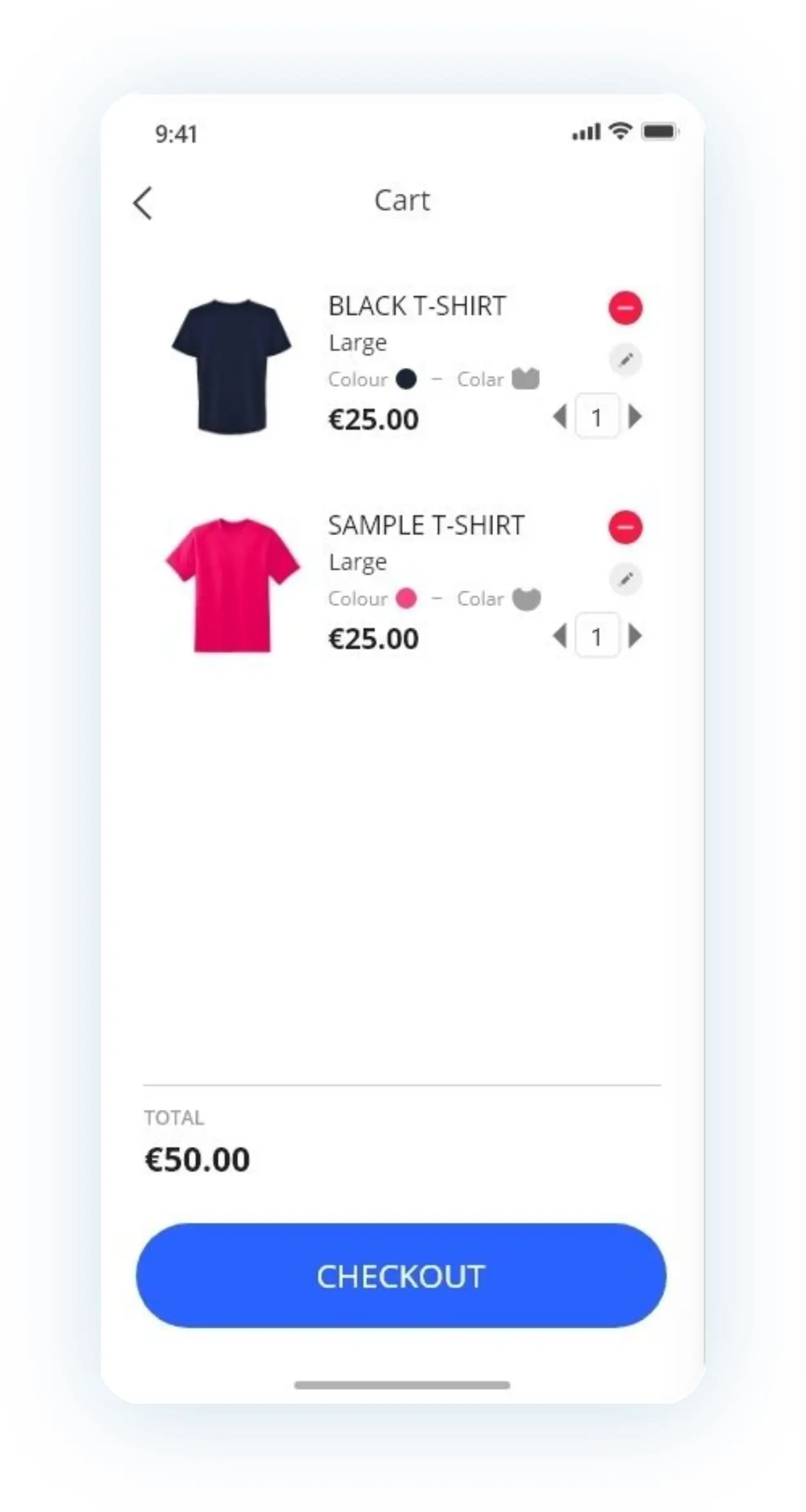 Headless Ecommerce
Headless eCommerce is a superior alternative to traditional eCommerce and breaks all its limitations and shortcomings. Headless technology is designed to have a more open-ended platform, so no matter the size of the business, APIs in headless operate independently to create highly flexible and personalized customer experiences that bring better ROI potential.
Our Latest Case Study
We work with Gulf PetroChem's Kimitsu for their eCommerce business, and Our clients are adopting headless technology to deliver an exceptional customer experience— building more decoupled microservices.
Headless Commerce Architecture:
How It's Built
A headless architecture focuses on availing data on multiple platforms via separate applications with headless content management systems (CMS). As the entire architecture runs entirely on APIs, we call the platform "100 percent headless." Going headless gives greater freedom as it works solely via APIs. Everything starts here; the decoupling of the frontend and backend is made possible only possible to build only with 100% API-driven architectures.
API-driven development - The Future of eCommerce
APIs help future-proof your eCommerce business. By capitalizing on external APIs, e-commerce can now build and offer new experiences to customers in the most efficient way. All this without consuming too many resources.
After all, consumers want a seamless, reliable, and efficient online platform. APIs can help you offer such transactional qualities to any consumer touchpoint. From now on, forget about the 'build or buy' options - your choices are extended; now, you can have more options like 'build, buy, or API.'
From the Monoliths to Headless Microservices Approach
The microservices architecture knits all the platform's functionality together and decouples them to treat them individually. Microservices in headless mode benefit the whole commerce from the customer's point of view by being extremely agile. Your site will have any number of new updates and functionalities to witness ultimate scalability. Parallelly, microservices are impactful and completely operational.
Made for developers, we call it "their delight."
With the fastest-growing eCommerce platform trend, we made seamless development possible for developers with a modern set of front-end tools for enjoyable experiences. Create a beautiful and powerful product and commerce layer that front-end developers crave via the GraphQL API.
Benefits of Headless Ecommerce Architecture
for your business

Sell internationally
Sell internationally
By 2025, there will be 2.56 billion digital buyers, so many global brands will look to set their sights on international markets just as you do. Webnexs's headless commerce solutions offer many ways to sell globally by localizing your stores in multiple languages and currencies with supported payment gateways.

Omnichannel capability

Omnichannel capability
When it comes to online sales, omnichannel potential comes first; it works! 76% of the respondents used multi-channels to find and purchase products online in recent surveys. With headless eCommerce solutions, you have the upper hand in reaching the buyers in various stages of their buying journey.

Faster time to market

Faster time to market
Bring your eCommerce business ideas to life faster than using Webnexs's powerful APIs & Microservices with legacy headless commerce platforms. Start with a headless build and be quick to set up with the preferred tech stack.

Zero-limitations on customization

Zero-limitations on customization
With a unified backend API, customization in headless focuses on building an eCommerce platform that delivers the ultimate shopping experience, fast load times, personalized customer experience, and complete front-end customization. All this helps to future-proof your platform and puts you in a position to do things your way.
Webnexs marking the new
standard in eCommerce apps
Native mobile app
With modern lightweight APIs and OAuth 2.0 authentication, we provide you with future-proof mobile commerce features within the native application we develop for you. Now you can manage all your customers, orders, and payments under singlehood. The flutter playing the big game behind.
JS store front
With JavaScript SDK, you can create an astonishing app storefront with Angular. Webnexs offers a cent percent custom and decoupled app in Javascript with - a one-page checkout - a Single Page App - a Progressive Web Application(PWA).
PWA storefront
PWA puts your eCommerce to meet mobile-first standards for ultra-fast and smooth user shopping experiences. Progressive Web Apps (PWA) let users have a native app-like, soft, silky functionality. PWA - the modern way to offer the consumer elegant online shopping experiences.
UX/UI Theme Builder
Our UX/UI theme builder enables you to choose your store's visual style and the user application's experiences to express and project your brand uniquely. Looking to have more customization? We won't stop here. Webnexs offers a UI theme builder that extends your custom theme options further with theme customization options. Our vision is that great design drives incredible sales.
All functionality accessible via
Webnexs APIs
We began developing unique, flexible, and robust APIs covering all headless commerce open-source aspects by first understanding APIs. We know their role better in eCommerce technology. Webnexs uses developer-friendly Application programming Interfaces to provide engaging customer experiences across multiple channels tailored to your specific requirements.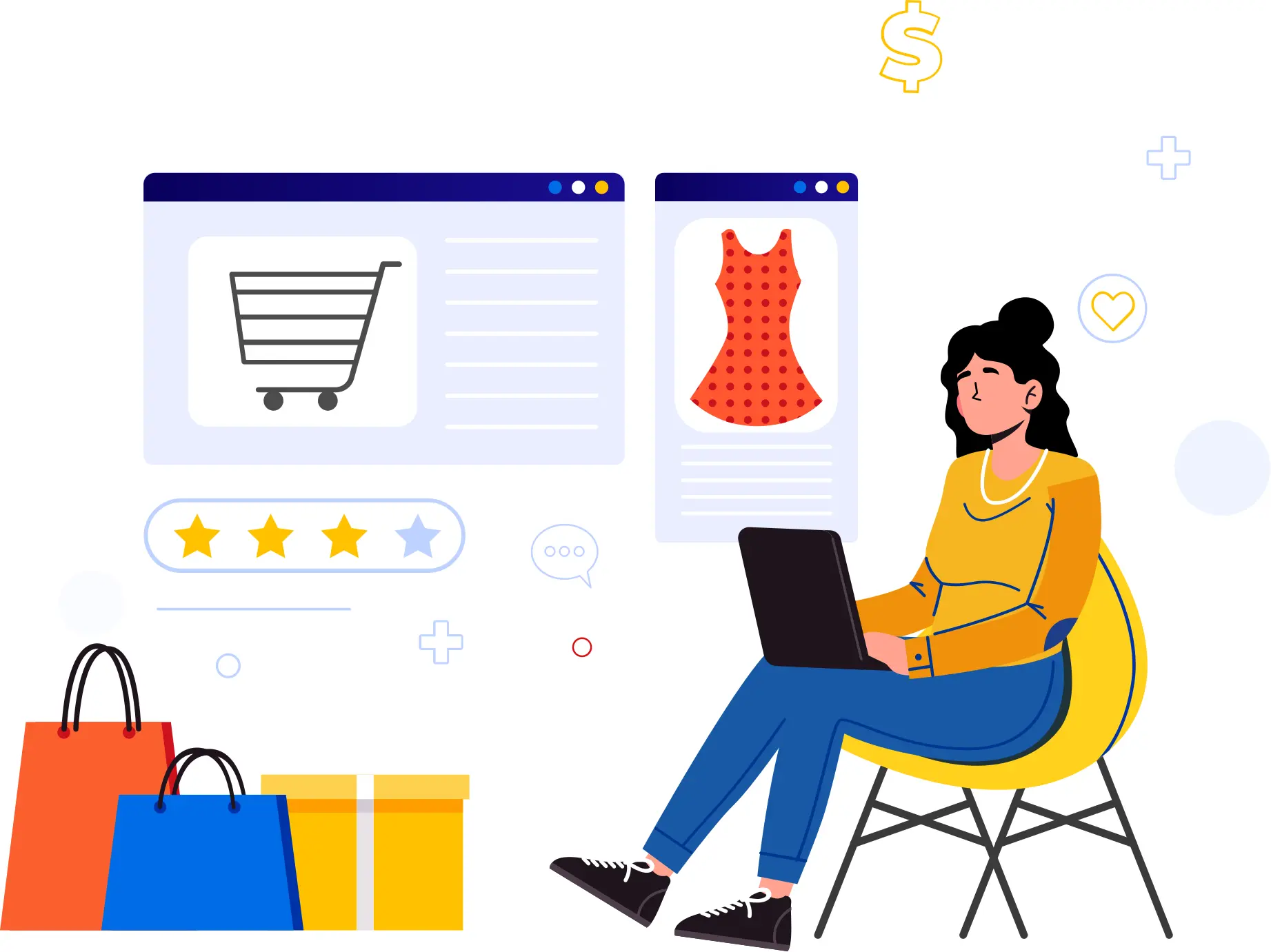 Reasons why you need an
API-first headless CMS
Know and build what your customer wants to deliver
E-commerce is complex to develop for both B2C and B2B. But with an API-first technology, you can create a custom eCommerce solution and integrate it with the technology that offers your customers' features. Build what your customer is looking for.
Setup an eCommerce with lesser resources - hire.....
Expert developers specializing in custom development are pretty expensive. With an API-driven platform like Headless, it has well-documented APIs and various SDKs that require relatively few developers with any level of experience to design and setup robust eCommerce solutions.
Don't worry about upgrades, maintenance, hosting
For sure, you will always have the latest API-first platform, and there, the upgrades are pretty automatic. So there won't be any conflicts. Whenever you make a change in the front-end, you don't need to worry about redeploying the back-end code.
Deliver to your customers in a fraction of the time
Be on time in delivering your customer within an agreed time limit. Developers building on an API-first platform can use APIs to connect with other solutions to deliver the customer's needs on time.
Transform your Ecommerce with API-driven technology
Any day, any improvement steps taken in eCommerce technology are for a customer. The API-driven CMS technology offers an omnichannel shopping experience to customers to meet new-age customers' demands. Re-thinking eCommerce with customers in mind, Webnexs drifted the whole focus to a headless approach and an API-driven paradigm.
Contact us to build a Headless ecommerce platform For your Enterprise
Let's build a better Enterprises grade Ecommerce together. There's a lot that goes into enriching an ecommerce platform with Webnexs. Discover our modern approach to headless commerce. We build them all.
Frequently Asked Questions
That's a simple answer; headless e-commerce is much easier to manage and integrate with any complex internal/external functionality. Headless ecommerce makes integrations faster by connecting assets through APIs. It's just like a plug-and-play system.
Yes, for many obvious reasons, headless ecommerce platforms are truly limitless, as they offer both ecommerce buyers and admins the same experience. Traditional e-commerce platforms, on the other hand, do not allow you to do so due to their predefined terms when trying to evolve or enhance them.
You may have heard it or not, but no matter your current ecommerce platform, every single thing such as the frontend, backend, business logic functions, functionality, and capabilities usually hold up about 75% of the development process. With our headless ecommerce platform, you're going to start from a point of completion that delivers the finest ecommerce solution for far fewer resources, cost, time, and effort overall.
Headless ecommerce architecture is the backbone of ecommerce sector's large scale businesses as this spreads the opportunity and mitigates problems to a large extent. This runs by decoupling the back-end and front-end parts. Thus, in essence, the possibility of launching a multi-channel retail business via headless comes with a greater design flexibility.
If you're in search of the best firm that offers varied headless ecommerce solutions, then you're in the right place. With Webnexs you were still able to chill down your total costs on the base system by improving overall scalability, reducing server capacity, and offering diverse hosting options.
Of course, Webnexs' headless ecommerce system is built to integrate seamlessly with any complex enterprise ecommerce system landscape. However it depends on what has to be integrated with the existing system. Existing solution has to be capable of having APIs to go for this integration.
Yes, you can use a headless ecommerce framework, which has been around for a long time, on any platform, and there is always a way to migrate to a new eCommerce platform using headless. Again, this depends on the level of implementation one would like to go headless.
Absolutely No. One of the amplest advantages of headless ecommerce software is the potential to start multi-dimensional, more flexible, intuitive, and more customizable with complete control over the assets. So its not the launch speed, but the flexibility of upgrade/ update.
The complex nature of Node.JS helps headless e-commerce gain the capacity to manage multi-channel eCommerce connections via its efficient architecture. Businesses can acquire centralized platform for all data using a headless architecture.
Neatly put, headless ecommerce is the out-and-out separation of the front-end code or the UI layer from the logical back-end engine where commerce functionality and business logic exist. This allowed e-commerce to evolve into omnichannel front-end customer experiences.
Headless commerce CMS is a perfect solution for enterprise-grade companies. Headless systems are more likely to fit into enterprise ecommerce businesses because they must be agile and responsive to stay competitive.
Application Programming Interfaces (APIs) allow backend systems to sync and relay information to the front-end (head) to offer the headless platform several microservices.
Yes, there is no doubt about that. As eCommerce trends are rapidly moving forward, businesses and brands are falling behind with their current platform. But moving to headless commerce can offer you a future-proof storefront to dominate the market.
Absolutely, yes, the faster time to market is possible here with the Headless platform. The headless solution helps you to build and launch an eCommerce store within a few days with all the initiatives and customizations you need on your website.
Serving customers in the omnichannel-driven retail world is tough. Many businesses are struggling to keep up with the trends and demands. Headless eCommerce architecture brings it all together positively in all possible ways, making it the trending eCommerce technology.
Our Awards